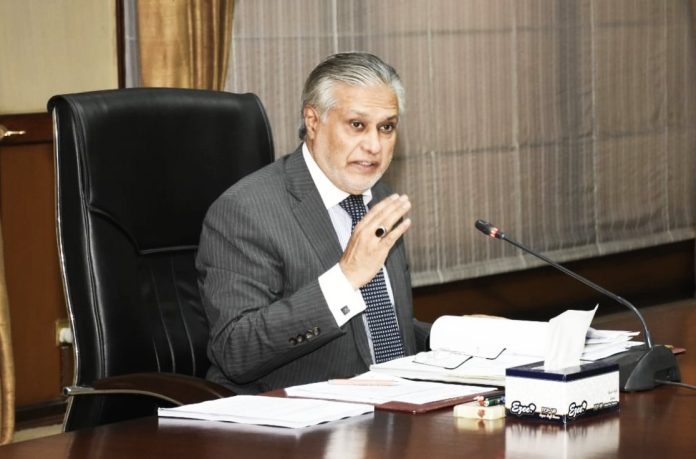 Islamabad. March 31 (APP): Federal Minister of Finance and Revenue Senator Muhammad Ishaq Dar has said that the development of the industrial sector and solving the problems of this sector are among the top priorities of the government. And can continue on the path of growth. He said this while addressing the swearing-in ceremony of Islamabad Industrial Association here on Friday.
The Finance Minister administered the oath to the officials of the association. In his address, the Finance Minister said that the country is currently facing economic challenges, but I believe that the government, the industrial sector and the business community together can put the country on the path of economic growth and development. It is our effort to make policy with sincerity and good intention.
The Finance Minister said that in 2018, Pakistan's economy was the 24th largest economy in the world and it was being said that Pakistan would soon join the Group of 20 countries. At that time, the policy rate was 6%, food inflation was 2% and general inflation was 4%. Pakistan Stock Exchange was the fastest growing stock exchange in the world, then this country got noticed and as a result the economy of Pakistan reached the 47th position, this is the saddest moment of my political life.
The Finance Minister said that there is potential in Pakistan and God willing, we have put the economy on the path of stability. made Pakistan a nuclear power and his decision of nuclear explosions was wise and timely, if Pakistan was not a nuclear power, the country would have faced a difficult situation after 9/11.
The finance minister said that the issues of letter of credit are being solved and progress has been made, we are trying to solve the problems of traders and industrial sector on priority basis. Moving forward, Pakistan has taken all the steps forward, but we have to stand on our own feet.
Our effort is to increase the foreign exchange reserves to 12 billion dollars. He said that there has been a big reduction in the current account and trade deficit.
The news is published by EMEA Tribune & Associated Press of Pakistan