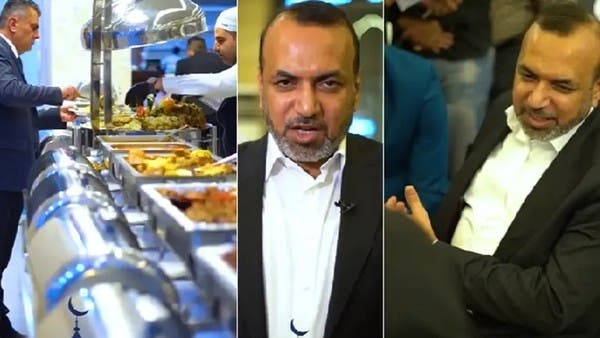 The Minister of Labor and Social Affairs of Iraq has filed a case against a restaurant known as "Madu" in Al Jadriya district of Baghdad. The lawsuit states that taking advantage of the presence of Wazir Ahmed Al-Asadi last Monday, the restaurant has used his presence for propaganda purposes.
Kazim Al-Atwani, Media Adviser of the Ministry, briefed that this restaurant specializes in Turkish and Iraqi cuisine. A video was made in the presence of the minister and the merits of the restaurant were described in it.
The statement also said that we were surprised by a video clip produced by the management of a restaurant in which the minister organized an Iftar banquet for several elderly people at Dar al-Rashad, a care facility for the elderly, in the presence of the minister. had gone. During the banquet, the management of the restaurant asked the minister his opinion about the restaurant. In a completely spontaneous manner, the minister praised his work and presented his work as a kind of inspiration for private sector projects. This video is found and presented below by "Al-Arabiya.net". The statement said the video was later circulated on social media in which the minister praised "Madau" in a way that made him appear as a propaganda star for the restaurant.
Kazim Al-Atwani further said that although the situation was different. This makes it clear that the minister was exposed as a set trap. Because "the restaurant management took advantage of his conversation, a part of it was cut and inserted into a commercial produced against the literary context. Against the restaurant management for taking advantage of the private conversation and A case has been filed in the court for cutting it for inappropriate propaganda purposes.
The restaurant's management responded in a Facebook statement on Thursday, saying that "Madu'' is served every year during the holy month of Ramadan for senior citizens residing at Al-Rashad, a care facility for the elderly. Organizes free Iftar. The Minister of Labor and Social Affairs appreciated this initiative. He encouraged the establishment of humanitarian initiatives supporting this important segment.
However, there is no truth in what has been published on some media organizations and social networking sites. This is fake news. The restaurant did not elaborate on the lawsuit in its statement.