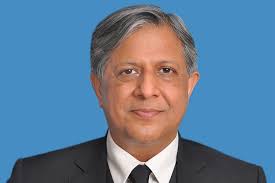 Lahore. December 3 (APP): Federal Minister of Law and Justice, Senator Azam Nazir Tarar, has said that Imran Khan should not do anything or dissolve the assembly. Prime Minister Imran Khan's words were never taken seriously.
He was talking to the media here on Saturday. Senator Azam Nazir Tarar said that Imran Khan has reneged on his words yesterday, he was the prime minister for four years, he never spoke to the opposition leader and did not consult anyone on the constitutional appointment as prime minister.
Now he has talked about the talks, which is a political matter, but he will proceed after consulting all the allies on this issue. He said that when the elections are to be held and when they are to be held, all these matters will be decided in consultation with the PDM.