France's female minister Marlene Schippa has come under fire after her photo was published on the cover of 'Playboy' magazine, which is infamous around the world for publishing nudity.
A photo of Sheppa appeared on the cover of the controversial magazine's issue, followed by a 12-page interview with her. In this interview, he talked about women's rights and sensitive issues.
Sheppa is currently the Minister of Social Economy and French Associations and has been a member of the French government since 2017. She appeared on the cover of Playboy wearing a white dress.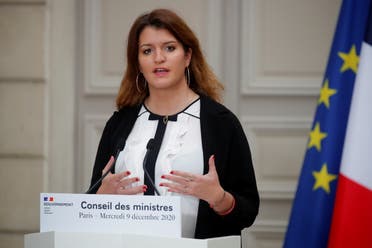 French Minister Marlene Schippa
This has been criticized by French politicians. Critics include Prime Minister Elizabeth Bourne.
BFMTV, citing sources close to the prime minister, reported that it was "not appropriate for the magazine to publish Shepa's picture on the cover, especially during this period".
France is currently going through a political and social crisis due to French President Emmanuel Macron's announcement to push ahead with pension reforms despite widespread public opposition.
On the other hand, Jean-Luc Melenchon, who came third in the 2022 presidential election, criticized the publication of Chapa's photo on the cover of "Playboy".
Meanwhile, the French women's minister responded to her critics in a tweet on Saturday, saying, "It is our responsibility to defend the right of women to control their bodies everywhere and at all times. With respect to hypocrites and critics. Women are free in France."
French Interior Minister Gérald Durman also defended Shepa during a press interview on Sunday, calling her "a woman of character." "Marlin Sheppa is a brave politician with his personality and style. His behavior is not appropriate but I respect him," he said.