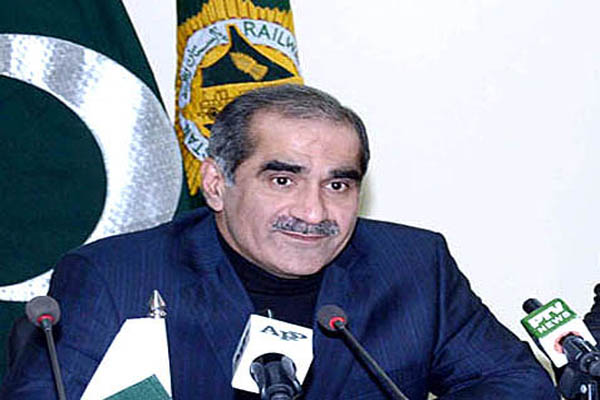 Lahore. May 13 (APP): Federal Minister of Railways Khawaja Saad Rafiq has strongly condemned the burning of Tarnool railway station during the protest and said that the people involved have been caught and will be brought to justice as per the law. . He said that Tarnool railway station is a national asset and no one can be allowed to destroy national assets. The Federal Minister of Railways strongly condemned the blasts on the Quetta track and said that the culprits will be chased and arrested.
In a high-level meeting held at the Railway Headquarters, Lahore, the Minister of Railways was briefed about the current situation at the Sibi Harnai section and the removal of obstacles to the restoration of train operations there. On the Karachi Express fire incident, the Federal Minister directed the concerned officers A forensic report of the incident should be ordered soon. In the meeting, there was a detailed discussion on the various proposals to reduce the estimate of the ML-1 project and the auction of the shops established on the railway lands.
Khawaja Saad Rafiq was also given an update on the progress of scrap disposal. Taking note of the complaints of disruption in the booking application, the Railway Minister directed the IT Directorate to ensure uninterrupted flow of the application. Further, the Federal The minister also directed the Gwadar office to outline its performance and future plans. Talking about railway sleeper factories, production units, Khawaja Saad Rafiq said that feasible suggestions should be considered to make them profitable.
He expressed satisfaction over the popularity of Shalimar Express, passenger attendance. Apart from this, instructions were also given to appoint heads of Redemco and PRFTC within a week. In the meeting, it was decided to restructure the railway divisions. About which the committee will submit suggestions to the ministry.
The news is published by EMEA Tribune & Associated Press of Pakistan