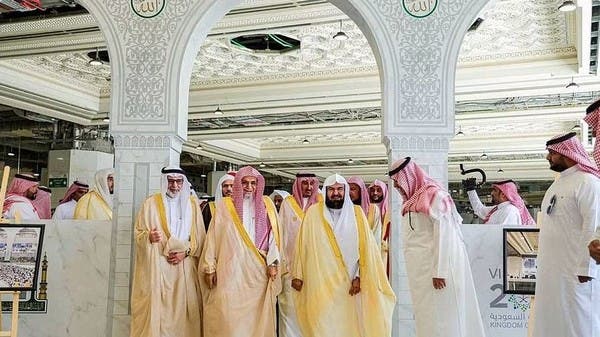 The government of Saudi Arabia is determined to provide greater comfort and facilities to pilgrims with the expansion of Masjid Haram. The expansion program of Masjid Haram also included expansion of the floor of Mataf and few people know that the expansion of Mataf also increased the capacity of worshipers in the corridor of Masjid Haram.
In the expansion of Masjid Haram during the current Saudi government, the expansion of the corridor in the Mataf building was started in 2008 during the reign of the former Custodian of the Two Holy Mosques, King Abdullah bin Abdulaziz Al Saud. This expansion in Masjid Haram was done from the north side of the mosque. A total of one million square meters of area was added after the expansion of the Masjid Haram, after which the Masjid Haram had a capacity of two million worshippers. The corridor includes several new pillars and a central chapter named 'Chapter of Shah Abdullah bin Abdulaziz'.
The first gallery of Masjid Haram was built during the reign of Hazrat Uthman bin Affan, the third Caliph Rashid. It had no roof and had a single row space. This corridor lasted until the reign of the Abbasid Caliph Mahdi.
In the year 160 A.H. Al-Mahdi started a comprehensive architecture for Masjid Haram and he also expanded its gallery. For this they brought marble columns from across the sea. The roof of the gallery was made of teak wood. He added the Abbasid floor of the gallery and installed a commemorative plaque on one of its columns with the date of the Abbasid period.