The General Presidency of the Administrative Affairs of the Prophet's Mosque has said that during the first fifteen days of the blessed month of Ramadan, the number of pilgrims benefiting from the transport service has reached 270,000 pilgrims.
The Presidency added that the Mobility Services Department transports pilgrims and worshipers within the courtyards of the Prophet's Mosque, using 36 electric golf carts.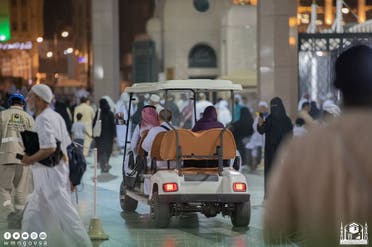 The statement said the administration provides its fieldwork 24 hours a day, with more than 60 trained supervisors dedicated to serving elderly pilgrims and disabled persons at the Prophet's Mosque.