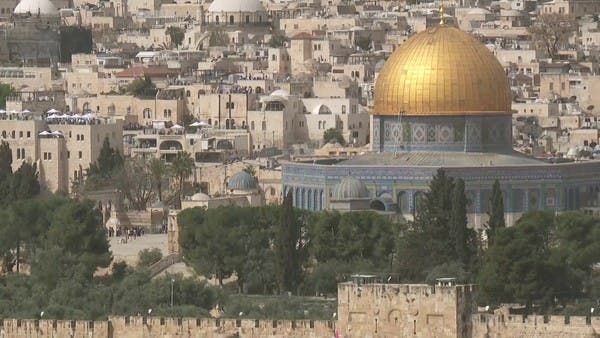 Al-Sabah Fajr prayer ended peacefully on Sunday in the compound of Al-Aqsa Mosque in occupied Beit Al-Maqdis, after which Jewish Passover celebrations began in the adjacent Western Wall.
Small groups of Jewish pilgrims were entering the compound of the Al-Aqsa Mosque under heavy police presence. Jews know it as the Temple Mount. Thousands of Jews gathered at the Western Wall for a special Passover prayer.
A security crisis erupted last week at the Al-Aqsa Mosque, holy to Muslims and Jews, when Israeli police stormed the mosque and violently pushed away Arab Muslims who were praying in congregation there.
It can be seen in the footage of this raid that the police are torturing the worshipers. This has caused a strong reaction from the Arab world. After that, rocket attacks have been launched on Israel by the Palestinian factions.
On Sunday night, six rockets were fired from Syria towards the Israeli-occupied Golan Heights, while Israeli jets hit Syrian army positions in response. No casualties were reported on either side. The special Taraweeh prayer at the Al-Aqsa Mosque on Saturday night ended peacefully, although there were fears that violence could erupt again.
On Friday, two sisters from a ghetto in the occupied West Bank were killed in a shooting at their car. Both the deceased sisters were of Israeli and British citizenship.
A few hours after this incident, the car of a man from an Arab city in Israel collided with a group in a beach park in Tel Aviv, resulting in the death of an Italian tourist.
After a year of violence between Israel and Palestine, the tension between the Muslim holy month of Ramadan and the Jewish festival of Passover has increased. A 10-day war broke out between Israel and Gaza in response to clashes between police and worshipers.
As in previous years, the Israeli government is likely to impose a ban on the entry of non-Muslims for the last 10 days of Ramadan, which is expected to end on April 20 or 21. Israel's far-right Security Minister Itamar bin Ghafir has demanded to lift this ban this year.