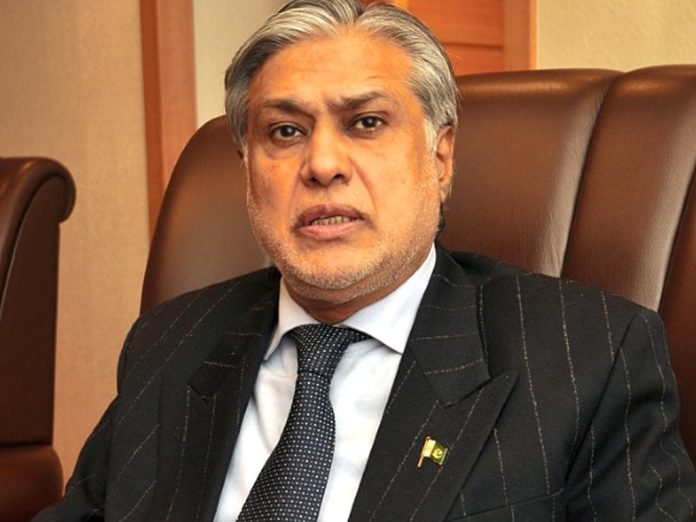 Islamabad. December 7 (APP): Federal Finance Minister Senator Ishaq Dar has said that Pakistan is going through a challenging period, political stability is indispensable for economic stability in the country, spreading rumors against economic interest is not in the service of the country. All political parties should sit down and discuss the economic situation, there is no fight with the IMF, the IMF program will be completed in any case, Imran Khan has to resign from the provincial assemblies, if he wants to resign, Pakistan Muslim League-N He is in full position to form the government in Punjab.
Talking to a private TV channel on Wednesday, he said that the country's economy was destroyed due to the poor policies of the previous Pakistan Tehreek-e-Insaf (PTI) government. He took tough decisions in the interest of the country by bearing political losses and the results will be seen in the coming days. Rumors were spread regarding bonds and the bankruptcy of the country. There should be no politics of spreading rumors for the betterment of the country's economy. All political parties should sit and talk.
Ishaq Dar said that talks and meetings are mandatory in politics, only through talks there are ways out, there is no problem in talks from our side, our senior leaders have been talking with PTI leaders but conditional. Can't talk. He said that if Imran Khan wants to leave the assembly, then leave, the position will be clear after his resignation, nation's time is being wasted on this issue, PML-N is in full position to form the government in Punjab. And the Chief Minister of Punjab should also be from PML-N.
In response to the question about the meeting with the President of the State, the Finance Minister said that in the meeting with the President of the State, other issues including economic and political situation were discussed, we should move forward in a positive way. In response to another question, he said that the meeting between Parvez Elahi and Shahbaz Sharif is not on the agenda, it is premature to say anything in politics, anything is possible in the talks with QL.
Regarding the question about IMF, Ishaq Dar said that there is no fight with the IMF, there is a lack of trust with the IMF due to the previous government, once in the history of Pakistan between 2013 and 2016, the IMF F program has been completed, the current government had completed the seventh and eighth review by taking tough decisions, the ninth reviewer is sorry for not completing the time, they are ready to do the ninth review and will complete the program in any case.
He said that the federal government will complete its term, whatever decision will be taken about the upcoming general elections in the country will be done after consulting the coalition parties.