He financed a movie by Tom Cruise… a lawsuit that exposes a billionaire close to Putin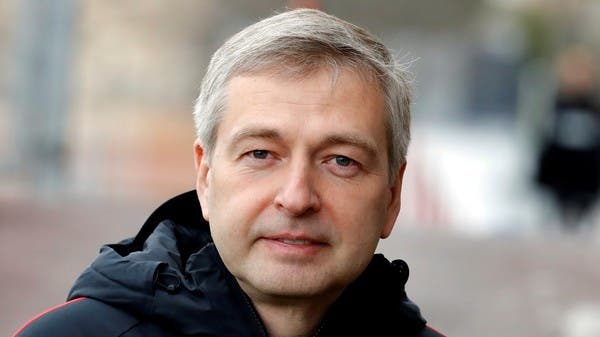 A lawsuit in the United States revealed that a billionaire close to Russian President Vladimir Putin contributed to the financing of the production of the movie "Top Gun: Maverick", starring Tom Cruise.
Russian oligarch Dmitry Rybolovlev exercised, according to the lawsuit, "functional control" over the production company "New Republic Pictures", which signed contracts worth $ 200 million in 2020 with the Hollywood giant "Paramount Pictures" to finance up to a quarter of the budgets of 10 films.
After the Russian operation
Documents submitted to the Los Angeles Superior Court also showed that Rybolovlev transferred his assets from the project after Russia launched its military operation in Ukraine in February 2022, for fear of freezing it after Washington and the European Union imposed sanctions on wealthy supporters of the Kremlin, according to the British newspaper The Times.
It was the former head of the "New Republic Pictures" company, Bradley Fisher, who revealed that Rybolovlev had contributed to financing the production of Hollywood films. He said in his lawsuit that the Russian billionaire violated the terms of the contracts, and that he owed him $15 million.
Precautionary step
It is noteworthy that Rybolovlev was not among the Russian oligarchs whose assets have been frozen by the United States and other Western countries since Putin announced Russia's "special operation" in Ukraine.
However, Fisher's complaint says that shortly after the imposition of US sanctions on Russian figures , Rybolovlev took a precautionary step to prevent the confiscation of his assets in the United States, to end his commercial activities there, including film production.
Corruption charges pursue him
It is noteworthy that Rybolovlev, who owns the French football club Monaco, made his fortune in the era of privatization in the nineties of the last century, when he acquired most of the shares of the "Uralkali" company, which is the largest producer of potassium fertilizers in Russia.
Between 2010 and 2011, he sold his shares in that company for $6.5 billion.
It should be noted that Rybolovlev faces corruption charges in Switzerland.