A new feature from WhatsApp .. enables us to message unsaved numbers
In many cases, we face the problem of having to register the phone number that we want to message through the WhatsApp application on our phone before we do the correspondence.
However, this is no longer necessary, as the application has provided a new feature that enables chatting with parties that are not registered on the phone.
The application was able to overcome one of the common defects in the use that forces the user to register the phone number in order to be able to correspond with him through his smart device.
Click to Chat
The new technology is called "Click to Chat", and aims to conduct chat dialogues with any person or company without having their contact number registered in the smartphone directory, provided that an active WhatsApp account is available on both sides.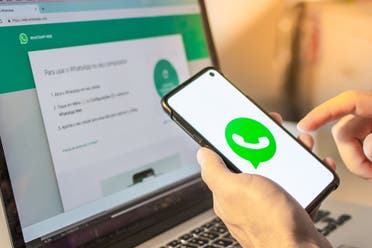 WhatsApp (Shutterstock)
The "Click to Chat" function works on all tablets, smartphones, and any other computer that has the WhatsApp application installed in the browser.