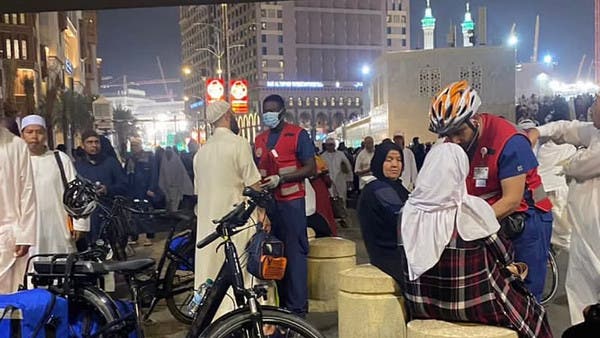 Dr. Mustafa bin Jameel Baljun, Director General of the Red Crescent in Makkah Region, revealed that the Red Crescent Authority has increased preparations in all its ambulance centers for Ramadan. Various plans and programs have been prepared in this regard.
During the month of fasting, an ambulance is provided to serve Makkah and the central region and at the entrances to the Holy City in each of the Al-Nuriya, Al-Zaydi, Al-Laith, Al-Kar and Al-Sharia reservations. In view of the increase in the number of people coming to Baitullah Sharif, the quality of emergency services has also been raised.
Dr. Mustafa bin Jameel Biljoon explained that the authority has also inaugurated a bicycle service with 20 bicycles this season. This is one of the innovative ideas that the authority has introduced in its ambulance fleet. This cycle ambulance will help in providing first aid to people by providing quick access to larger ambulances in case of emergency.
According to Dr. Mustafa, disaster response vehicles have also been provided in the Ramadan plan. These vehicles include a bus "Tawiq". This bus has capacity to transport 10 injured persons. Such a bus is equipped with all medical equipment, integrated first aid kits, and electric shock equipment. Among these vehicles is a disaster vehicle "Hadaj". The vehicle is equipped with hollow stretchers for transporting patients through tight spaces and 10 first aid bags plus 45 oxygen cylinders.
One of the vehicles is the "Certificate" which carries medical supplies. Similarly, a vehicle "Suriya" is also included in the list of emergency services vehicles. It is a command and control vehicle, has a mini operating room and is capable of monitoring the event and controlling the room ambulance teams. Emergency messages are sent and received from this room.
Emergency service requests can be made to the Red Crescent Authority through number 997. Similarly, the Red Cross team can be called through the "Help Me" app.