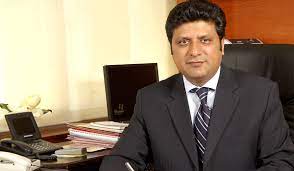 Islamabad. December 3 (APP): Chairman NADRA Tariq Malik has said that the rights of special people are actually human rights.
In a statement on the occasion of International Day of Persons with Disabilities, he said that it is clear that disabled people contribute more to the country's economy than they take.
He said that NADRA is committed to providing identity and recognition to special persons to help them access their rights. NADRA Chairman Tariq Malik said that NADRA has issued ID cards free of charge to more than 548,000 special persons.
He said that among these special people, there are 390,000 physically challenged, 36,000 hearing-impaired, more than 22,000 visually impaired and 100,000 people with limited mental capacity who have been issued identity cards.