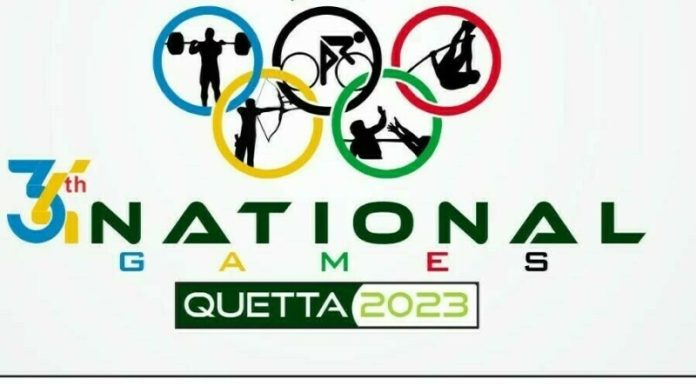 Quetta. May 26 (APP): Army flight continues to lead the medal race with 99 gold medals in the National Games. WAPDA team got second with 32 gold and Navy got 26 gold and stood at the third position. In the race for gold medals in the 34th National Games, the Army has topped the medal race with a total of 190 medals with 99 gold, 62 silver and 29 bronze medals.
Wapad was second with a total of 144 medals with 32 gold, 50 silver and 42 bronze, while Navy was declared the third position with a total of 81 medals with 26 gold, 27 silver and 34 bronze.
On the points table, Air Force is fourth with 5 gold, 19 silver and 26 bronze, HEC is fifth with 3 gold, 9 silver and 47 bronze, Balochistan is sixth with one gold, 8 silver and 18 bronze. KPK is one gold, three silver and 20 bronze, Railways is one gold. 18 bronze, Police won 1 gold, 6 bronze, Punjab 6 silver and 22 bronze, Sindh 3 silver 11 bronze, Islamabad 4 bronze medals, while Gilgit-Baltistan and Azad Kashmir participating in the National Games could not win any medals.
The news is published by EMEA Tribune & Associated Press of Pakistan