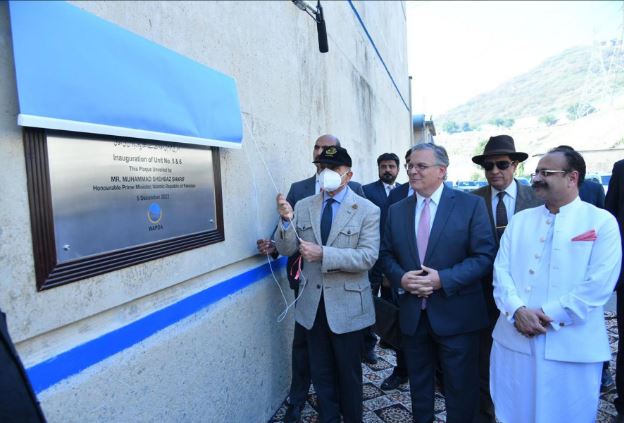 Mangala. December 5 (APP): Prime Minister Shehbaz Sharif on Monday inaugurated the renovation project of Unit 5 and 6 of Mangala Power Plant. According to the statement issued by the media wing of the Prime Minister's Office, under the renovation project of Mangala Power Plant, 50-year-old machinery is being replaced and new machinery is being installed in all the units.
After the full completion of the refurbishment project, the capacity of Mangala Power Plant will increase from 1000 MW to 1310 MW resulting in generation of 5.6 billion units of clean, environment friendly and low cost electricity annually. About 90% of the work on the first phase of the project i.e. renovation of 6 out of 10 units has been completed. On Monday, the Prime Minister inaugurated the completion of units 5 and 6.
The total cost of the project is 483 million dollars, with a grant of 150 million dollars from USAID, an AFD loan of 90 million euros and 178 million dollars from WAPDA.
Special Assistant Tariq Fatemi, Azad Kashmir Prime Minister Sardar Tanveer Ilyas, Chairman WAPDA Lt. Gen. (retd) Sajjad Ghani, US Ambassador to Pakistan Donald Bloom, USAID Mission Director Reed Aeschliman were also present on this occasion.