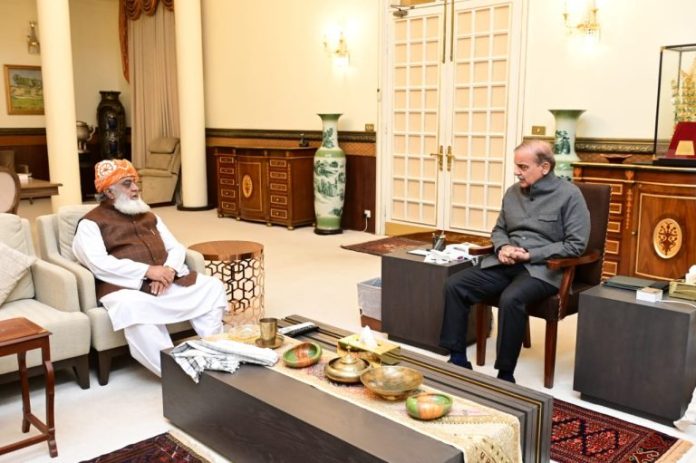 Islamabad. March 30 (APP): Maulana Fazlur Rahman, head of Jamiat Ulema Islam, met Prime Minister Muhammad Shahbaz Sharif at the Prime Minister's House on Thursday.
According to the statement issued by the media wing of the Prime Minister's Office, Maulana Fazlur Rehman congratulated the Prime Minister Muhammad Shahbaz Sharif on the approval of the Supreme Court Practice and Procedure Bill by the Parliament.
He assured the Prime Minister of full cooperation from the Allies. In the meeting, a detailed consultation was also held on the current political situation in the country.
The news is published by EMEA Tribune & Associated Press of Pakistan