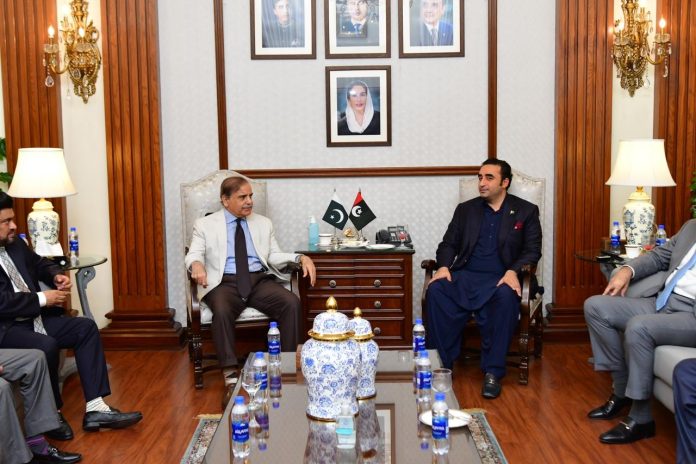 Karachi. May 26 (APP): Foreign Minister Bilawal Bhutto Zardari met Prime Minister Muhammad Shahbaz Sharif at Chief Minister House Karachi.
According to the statement issued by the media wing of the Prime Minister's Office, Federal Ministers Syed Naveed Qamar, Syed Faisal Sabzwari, Maryam Aurangzeb, Minister of State Dr. Mossadegh Malik, Sindh Governor Kamran Tesuri, Sindh Chief Minister Syed Murad Ali Shah and MQM leader Dr. Farooq were present in the meeting. Sattar also participated.
The current political situation in the country was discussed in the meeting.
The news is published by EMEA Tribune & Associated Press of Pakistan