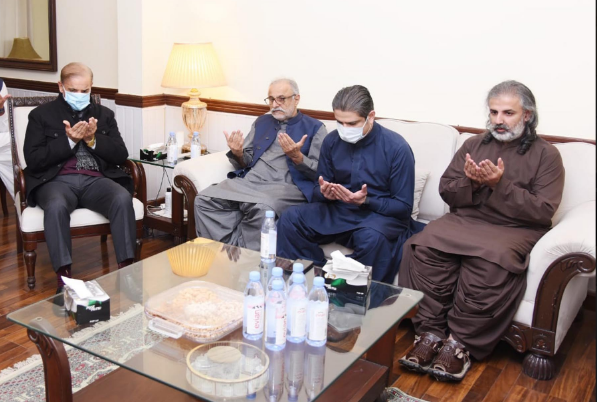 Islamabad. November 23 (APP): Prime Minister Muhammad Shahbaz Sharif visited the residence of Member of National Assembly Sardar Riaz Mehmood Khan Mazari and expressed his condolences on the death of his father former Caretaker Prime Minister Sardar Balkh Sher Mazari.
According to the statement issued by the media wing of the Prime Minister's Office on Wednesday, the Prime Minister said that Sardar Balkh Sher Mazari had unparalleled services for the country which will be remembered for a long time.
He also prayed for the forgiveness and elevation of late Sardar Balkh Sher Mazari.