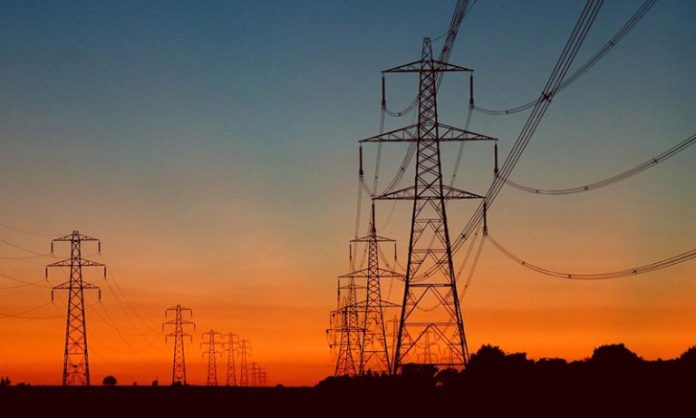 Islamabad – April 30 (APP): Under the federal government's energy conservation and conservation plan, multi-faceted initiatives including the promotion of alternative energy sources and the promotion of austerity campaigns are being successfully implemented. is used Prime Minister Shehbaz Sharif launched the multi-pronged plan in January this year, which focuses on energy and fuel efficiency, as well as a number of other initiatives to harness alternative modes like solar technology and electric vehicles. Through this project, the government is encouraging a change in the attitude of the nation by avoiding the culture of wastage of national resources.
The federal government departments have started implementing the official notification to avoid unnecessary use of electricity. This initiative will help ensure a 30% reduction in energy consumption. According to official estimates, the country consumed 29,000 MW of electricity last summer and 12,000 MW in winter. Another 17,000 MW of electricity is used in summer, including 5,300 MW from air conditioners and 12,000 MW from fans. To reduce electricity consumption, the government has developed a program that introduces the use of energy-saving fans.
Inefficient fans that consume more power will be charged additional duty and their production will be stopped from July 1, 2023. The use of low-energy fans will help save Rs 15 billion annually as they consume 40 to 60 watts of electricity compared to outdated technology that consumes 120 to 130 watts. After February 1, the production of energy-consuming bulbs was stopped by levying higher duty. This initiative will save 23 billion rupees annually. Apart from this, reforms have also been introduced in the by-laws of housing societies and building codes to encourage energy efficient infrastructure. Installation of conical device in the geyser within a period of one year has been made mandatory. This method keeps water hot longer using less energy, which is expected to save Rs 92 billion annually.
Reducing the brightness of street lights to 50% of their capacity will save 4 billion rupees annually. The government has started importing electric bikes and is in talks with motorcycle manufacturers for local production of e-bikes while petrol-powered bikes will be phased out. This will save the national exchequer 86 billion rupees. Prime Minister Nawaz Sharif's 10,000 MW solar energy project aims to reduce the import bill of expensive diesel and furnace oil. Under the project, electricity is being supplied to government buildings, electric and diesel-powered tube wells and low-consumption domestic consumers.
According to official data, solarization of 671 buildings is in progress. Another 600 buildings under the Ministry of Education are also in the process of solarisation. More than 150,000 industrial and commercial consumers are being migrated to the Advanced Metering Infrastructure System by June to curb power theft by ensuring round-the-clock monitoring of meters. Bidding for installation of 1-4 MW solar micro-grid stations in rural areas is underway while the government has already waived sales tax and duties on purchase of solar panels.
This March, the government launched the "Planet Champs" application to protect the planet by creating awareness among children about climate, water, and energy conservation, as well as proper waste disposal. As per the vision of Prime Minister Shehbaz Sharif, the application aims to raise awareness among the young generation about global issues such as climate change, water scarcity, and energy scarcity.
The Ministry of Information and Broadcasting is running a campaign on electronic and print media as well as social media to create awareness among the public about the measures taken under the austerity plan. The ongoing comprehensive campaign is creating awareness among the consumers about energy conservation and they are also being given useful tips to save energy resources.
The news is published by EMEA Tribune & Associated Press of Pakistan