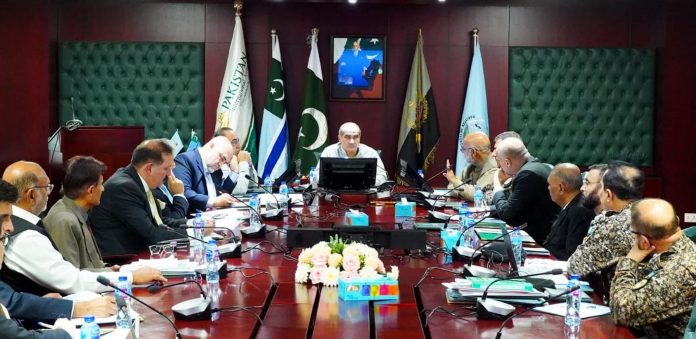 Islamabad. November 24 (APP): A meeting was held in the Ministry of Aviation under the chairmanship of Federal Minister Saad Rafique. Senior officials of Civil Aviation Authority, Airport Security Force and Pakistan International Airlines participated in the meeting. On this occasion, AS It was directed to create a five-year development plan for F. Modern facilities and security issues for passengers at the airport were taken into consideration. Important decisions were also made about code sharing from different PIA airlines, upgrading of Isfahani Hangar Karachi. gone.
It was directed to speed up work on branding of PIA and providing facilities during travel. The federal minister said that seats should be made comfortable, in-flight entertainment system should be installed and cleaning of washrooms especially during travel should be done in all planes. It was also directed to provide facility of mobile charging points in the ship. It was decided to modernize PIA's Karachi, Lahore, Peshawar Planetariums.
The representatives of Pakistan Airline Pilots Association (PALPA) also met the Federal Minister. Speaking on this occasion, the Federal Minister said that we all have to work together to make the national airline a successful institution. assured to address the genuine problems of the pilots on priority basis and issued immediate instructions to provide the required facilities to the pilots within the available resources and PIA management to inform all the employees about the new plans.