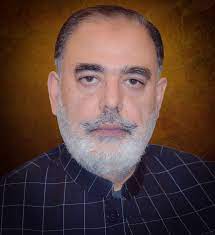 Islamabad. May 16 (APP): Federal Minister for Religious Affairs Senator Muhammad Talha Mehmood visited Haji Camp Islamabad on Tuesday. On this occasion, he inaugurated the booth of Allied Bank and cut the cake. Later, he participated in the training program for Hajj 2023 assistants.
Speaking on this occasion, he said that the pilgrims are the guests of Allah, their service is a matter of happiness, you gentlemen are getting an opportunity to serve, pay full attention to your training.
He said that any kind of negligence will not be tolerated during Hajj duty in Holy Hijaz, fine will be imposed on absenteeism during Hajj duty, in case of complaint of any assistant Hajj, the guilty person will be immediately returned home. Will be sent.
The news is published by EMEA Tribune & Associated Press of Pakistan