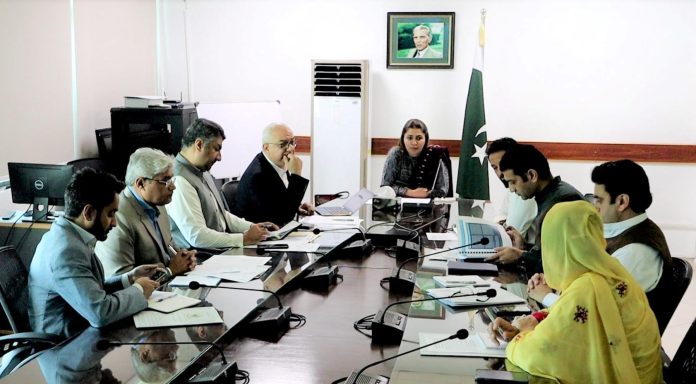 Islamabad. April 12 (APP): A high-level meeting was held under the chairmanship of Federal Minister and Chairperson Benazir Income Support Program Shazia Murri. A detailed briefing was given to the Federal Minister in the meeting.
He was told that the government of Pakistan has increased the Benazir Income Support Program budget from 250 billion rupees to 400 billion rupees, which is an increase of 60%. With the increase of 25%, the quarterly stipend of Benazir Kafal will be increased from Rs 7000 to Rs 8750. At present, the quarterly installment of January to March is being paid Rs 8500 while the installment of April to June will be Rs 9000.
7.1 million children from deserving families are being given educational scholarships in Benazir Education Scholarship Program. Benazir Development Program has been expanded and 472 centers have been established in every district of Pakistan. Under the Benazir Development Program, stipends are being given to pregnant, lactating mothers and infants in the number of 510,000. Currently, a survey called Dynamic Registry is going on all over Pakistan in which the data of the existing beneficiaries is being updated and new beneficiaries are also being given the opportunity to register, this survey is completely free.
92000 students are being awarded educational scholarships under Benazir Undergraduate Scholarship. 70 billion has been distributed to 2.8 million families affected by the flood at the rate of 25000 thousand rupees per family. 16.7 billion rupees have been given to 81 lakh families as fuel subsidy at the rate of 2000 rupees per family. Transgender women have been included in Beneezir Kafalat programme.
The news is published by EMEA Tribune & Associated Press of Pakistan