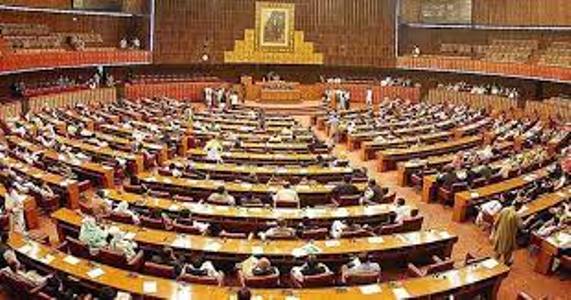 Islamabad. May 15 (APP): The National Accountability Amendment Bill 2023 was approved in the joint session of Parliament. Federal Law Minister Azam Nazir Tarar sought permission to present the bill in this regard in the joint session of Parliament on Monday, Speaker. He presented the bill in the House after getting permission from the party. He said that one party is saying that it is NRO, if it is NRO then it is only for that party. The President of the country also belongs to this party and he said that The bill has been sent back without signature. These amendments are being made as per court orders.
No person or body can block the legislation. The President has raised the objection that this matter is in the Supreme Court, therefore no legislation can be passed on it. The President is a part of the Parliament, but he does not know the laws of the Parliament. He said that the amendments being made are necessary. He presented this bill in the House, the House approved the bill clause by majority. During the approval of the bill, the amendments presented by Senator Mushtaq Ahmed Khan were rejected.
Senator Mushtaq Ahmed said that NAB was used against opponents in the past. Also, the accountability should not be only of the politicians. He said that NAB should not be a draconian law but at the same time its teeth should not be pulled out. and if it is changed, it will be used against the current ruling parties in the future. The law minister said that there is a separate accountability mechanism for judges and generals under the laws.
He said that the deputy chairman is appointed so that in the absence of the chairman, the deputy chairman can perform the duties of NAB. He said that when the chairman is out of the country and there is no deputy chairman, then the federal government appoints him. can do
The news is published by EMEA Tribune & Associated Press of Pakistan