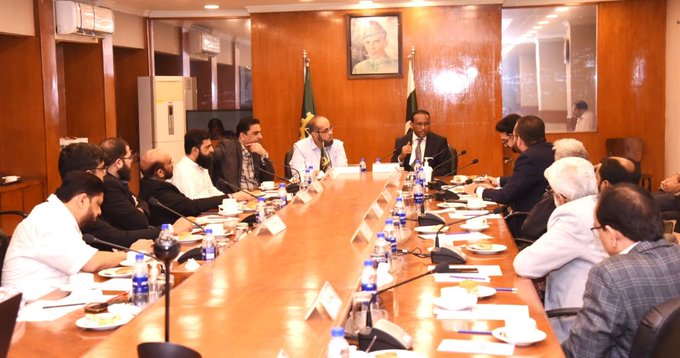 Islamabad. November 19 (APP): Members of the Federation of Pakistan Chamber of Commerce and Industry and Pakistan Tea Association met Ethiopian Ambassador to Pakistan Jamal Baker Abdullah. Expressed keen interest in buying tea and coffee. Pakistani businessmen said that there is a huge demand for tea and coffee in Pakistan, but there is a need to improve communication, quality control mechanisms and institutional linkages between the two countries.
In the meeting, the Ethiopian ambassador said that work is going on rapidly to establish links and institutional links for social, economic and political cooperation between the two countries, while the ambassador assured the members that there will be no change in the export quality of tea and coffee from Ethiopia. There will be no compromise. The ambassador further said that there is surplus of tea and coffee in Ethiopia which can be exported to Pakistan at reasonable rates for which Pakistani businessmen must be trusted.
The Ethiopian ambassador told the business community that currently Ethiopian tea is not coming directly to Pakistan but we are working on various agreements with the Ministry of Commerce of Pakistan which will facilitate the trade between Pakistan and Ethiopia.
Regarding direct air travel from Ethiopia to Pakistan, the Ethiopian ambassador said that Ethiopian Airlines will start its operations in Karachi by the beginning of next year. Said that Pakistani businessmen should visit Ethiopia for trade in which they will not face any kind of difficulty.
Regarding the opening of the Ethiopian embassy in Pakistan, Jamal Baker told the businessmen that the purpose of the embassy is to promote economic diplomacy, investment, trade, tourism and institutional relations between the two countries.