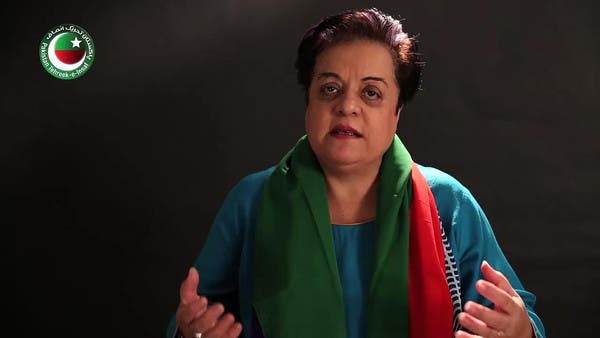 Pakistan Tehreek-e-Insaf (PTI) senior leader and former federal minister Shireen Mazari has announced to leave the party and politics.
He formally announced his retirement from politics at a news conference in Islamabad on Tuesday, saying, "Now my children, mother and my health are my priority."
She said, "Targeting state institutions should be condemned by everyone, I also condemn the incidents of corona virus on May 9 and 10. What happened on May 9 is condemnable, me and my daughter. There is deep sorrow in this regard." In this regard, he has also submitted an affidavit.
He said that five months ago my husband died, and I was busy in politics, due to which there was no one to take care of my daughter, now I have decided that I will leave politics and devote my time to myself. I will give it at home.
Shireen Mazari said, "In view of the ordeal that I and my daughter Iman had to go through, I am leaving politics. Now I am not a part of Pakistan Tehreek-e-Insaaf."
It should be noted that recently Iman Mazari, the daughter of former Federal Minister for Human Rights Shireen Mazari, while talking to a private TV, severely criticized Tehreek-e-Insaf Chairman Imran Khan and said that Imran Khan is in love with himself and his wife. Yes, he is not concerned about other party leaders.
He said that my mother was always forward in defending PTI and supporting Imran Khan, on which I disagreed with her, but Imran Khan went and made a statement five to six days after my mother's arrest. Dia and taking his name said wrong is happening with Shireen Mazari.
Earlier, Jalil Ahmad Sharqpuri, a former member of the assembly who left Pakistan Muslim League-Nawaz and joined Tehreek-e-Insaf, also bid farewell to the party. He said, "I am with the Pakistan Army because of PTI's policies." This cannot be part of it. It was the incompetence of the leadership of this party that they could not keep their friends satisfied.