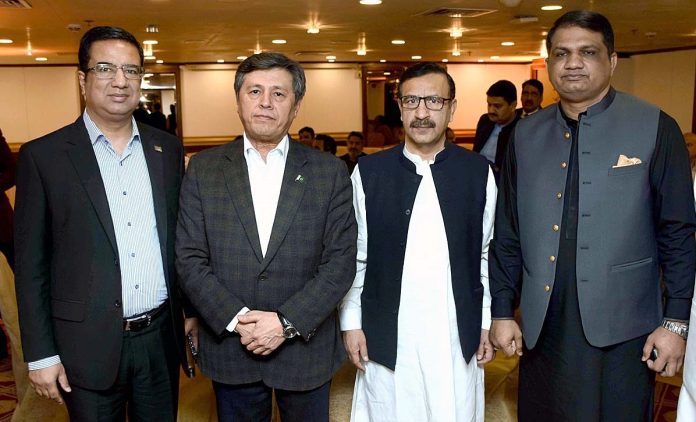 Islamabad. April 9 (APP): Ambassador of Uzbekistan to Pakistan Oybak Arif Usmanov has said that the bilateral trade volume between Pakistan and Uzbekistan has exceeded 250 million dollars by the end of 2022 and the two countries have increased trade and investment in various fields. Focusing on exploring more opportunities to increase trade, the implementation of the Preferential Trade Agreement (PTA) between Pakistan and Uzbekistan and the nine Memorandums of Understanding (MoUs) signed recently by the two countries. The volume of trade between the two will increase to one billion dollars.
He expressed these views while talking to APP during the iftar dinner given by the Embassy of Uzbekistan in honor of journalists and experts. Associated Press of Pakistan (APP) Managing Director Muhammad Asim event was the special guest. The Uzbek ambassador welcomed all the guests and said that Pakistan-Uzbekistan friendship has reached new heights.
The two countries have very cordial relations and their leadership is playing a role in deepening bilateral relations and cooperation. Explaining the trade turnover between Uzbekistan and Pakistan, the ambassador said that the trade volume in 2014 was 36 million. It was $98 million in 2018, about $120 million in 2020, $180 million in 2021 and now $250 million in 2022. He said these figures show that Uzbek-Pakistan trade volume is increasing rapidly.
He said that now Uzbekistan is Pakistan's largest trade partner in Central Asia and Pakistan is among the 10 most important foreign trade partners for Uzbekistan. The ambassador said that Pakistani importers of Uzbek textiles, petrochemical products, food and beverages. are interested in commodities, pure Uzbek silk products and agricultural machinery. Uzbek importers are sourcing Pakistani textiles and leather garments, pharmaceutical products, chemicals, foodstuffs and agricultural products.
He said that the Government of Uzbekistan has created a favorable and attractive investment environment for the Pakistani business community and about 207 joint venture companies are successfully operating in Uzbekistan. and has started working on joint manufacturing of home appliance products. He said that the implementation of these projects in Pakistan can help the agricultural sector and reduce the prices of electronic products within the country.
The news is published by EMEA Tribune & Associated Press of Pakistan