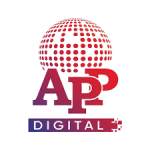 KUALA LUMPUR, May 26 (APP): Indian shuttler Pasarla Venkata Sindhu has advanced to the semi-final round of the women's singles event of the Malaysia Masters Super 500 tournament thanks to her impressive performance. Pasarla Venkata Sindhu defeated Chinese opponent Zhang Yiman in the women's singles quarter-final match.
Made a place. The tough matches of the Malaysia Masters Super 500 tournament are underway at the Asiata Arena in Kuala Lumpur, the capital of Malaysia. In the quarter-final match of women's singles competition, 27-year-old Pasarla Venkata Sindhu played a brilliant game to defeat her opponent Zhang Yiman of China by 1-2 sets and qualified for the semi-finals of the tournament.
Pasarla Venkata Sindhu's victory was 16-21, 21-13 and 02-22. Pasarla Venkata Sindhu will face Indonesian player Gregoria Mariska Tunjung in the semifinals. He qualified for the top four by defeating his rival Chinese player Wang Zi in straight sets 0-2 in the quarter-final match.
The news is published by EMEA Tribune & Associated Press of Pakistan