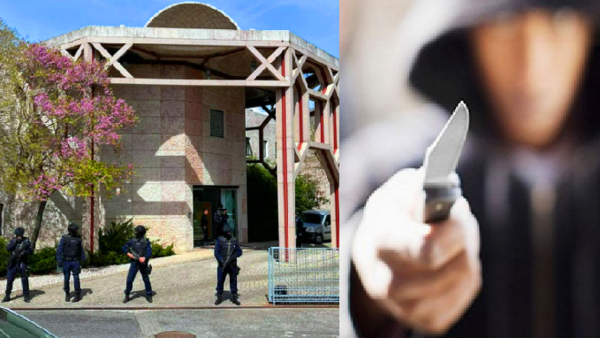 Portuguese Prime Minister Antonio Costa has said that an Afghan immigrant attacked the Ismaili center in the Portuguese capital of Lisbon yesterday with a large knife and killed two women.
The attacker is a 40-year-old Ismaili Randoah and a father of three. He is being treated in a hospital after the attack. His thigh was injured by the police bullet, which is being treated. Portuguese Prime Minister Antonio Costa described the incident as an "individual act", saying it was too early to explain, but it was a crime.
Local authorities have not released any other information about the attacker or released a photo of him. However, reports on the local media have come to the knowledge of Al-Arabiya.net. The reports quoted one of the investigators as saying that the attacker "suffered from a mental illness" and was seeking political asylum. His wife died in a refugee camp in Greece. He came to Portugal six months ago. He had been learning Portuguese for some time.
As for the dead women, Nazim Ahmad, the imam of the center and head of the Ismaili community, which numbers around eight thousand in Portugal, confirmed that two Portuguese Ismaili Muslim women had been killed. Both these women worked at the center. One of them is 20 years old and the other is 40 years old while the assailant injured a teacher working at the center which was established 25 years ago. He was shifted to a nearby hospital in critical condition.