Taliban officials in Kabul have arrested the founder of a project to promote girls' education in Afghanistan, the United Nations announced Tuesday. The United Nations Assistance Mission in Afghanistan (UNAMA) wrote on Twitter that Matiullah Wesa, head of the "Pen Path" organization and an advocate for girls' education, was arrested in Kabul on Monday.
The UN mission called on the de facto authorities to inform Matiullah Wesa of his whereabouts, the reasons for his arrest and ensure that he receives legal assistance and maintains contact with his family.
Matiullah's brother Samiullah told "Agence France-Presse" that his brother was arrested outside the mosque after evening prayers. When Matiullah came out of the mosque, he was stopped by several people in two vehicles. When the brother asked them for their identity cards, they beat him up and forcibly took him away.
30-year-old Mutiullah Wasa was engaged in the struggle for the promotion of education in Afghanistan. He founded an organization called "Penpath" and headed it to establish 18 libraries in the country. Matiullah played his role in reopening closed schools in rural and remote areas of the country. His NGO also meets with tribal elders. Encourages communities and authorities to open schools. And distributes books and mobile libraries to people.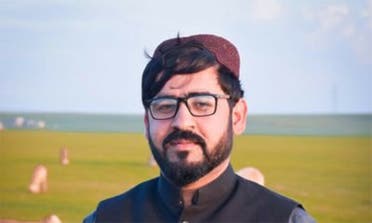 Matiullah Wasa, an activist for girls' education in Afghanistan
The Taliban administration has barred most girls from enrolling in secondary schools. The Taliban has also banned women from entering universities. The Taliban say that they are facing some problems regarding the arrangements in the universities. Some of the issues are also related to mixed education and ban on Islamic dress.
Taliban officials say they are working to reopen educational institutions for girls, but have not given a timeframe. Matiullah Wesa told Reuters last year that her work was far removed from politics and focused on encouraging communities to educate girls.