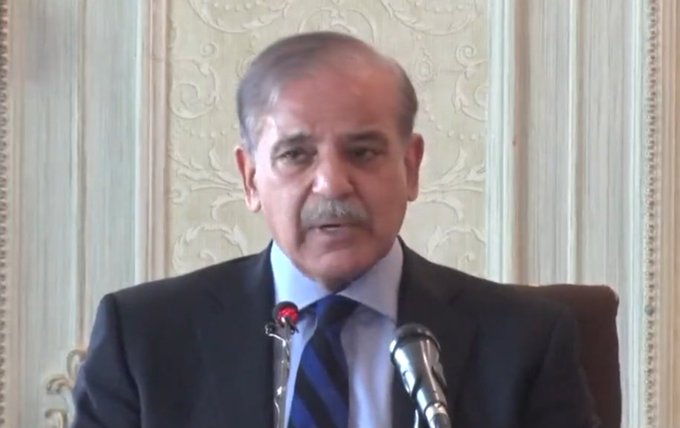 Islamabad. April 30 (APP): The Cabinet Committee on Energy chaired by the Prime Minister has approved the National Energy Efficiency and Conservation Policy 2023. According to a statement issued by the Ministry of Science and Technology on Sunday, NEEC is a federal focal agency. Acts as a mechanism that is essential for initiating, mobilizing and coordinating all energy conservation activities in all sectors of the economy. The Energy Conservation Center was renamed NEECA in 2016 through the National Energy Efficiency and Conservation Act of Parliament.
The enactment of the National Energy Efficiency and Conservation (NEEC) Act, 2016 strengthened the national energy efficiency and conservation agenda in the country and under its Sections 7(c), 10 and 11 a comprehensive and nationally representative NE ECA provides a broad scope for the policy, the National Energy Efficiency and Conservation Policy has a vision to lead Pakistan towards a culture of conservation and efficient use of energy resources to achieve sustainable development, with the policy objective 2030. The target is to achieve energy savings equivalent to 9 million tonnes of oil. The NEEC policy, through its market enabling mechanism, enables fiscal savings of $6.4 billion annually to the national exchequer after 2030.
The policy identifies measures to ensure sustainable institutionalization, operationalization and implementation of EE&C in the country and contains sectoral measures for industry, building, transport, energy and agriculture sectors. Based on a techno-economic analysis, the policy also lays down sound guidelines for coordination with provincial governments and regions along with the necessary enforcement mechanisms for adopting and complying with EE&C regulatory measures. (electric fans, air conditioners, refrigerators, motors, LEDs) and gas appliances (geysers, space heaters, cookstoves) Minimum energy efficiency standards and labeling systems for appliances and products Compliance is to be ensured.
Development and implementation of energy conservation building codes, mandatory energy audits for designated consumer facilities and business activities will be introduced. Accreditation of testing laboratories and development of industrial assessment centers in collaboration with universities in industrial centers of the country PRA rules also include mandatory purchase of energy efficient equipment in all public procurement, including minimum energy performance standards. The list includes modifications, establishing energy consumption norms, criteria for designated consumers, setting energy standards and recommending preferential use of energy.
Setting benchmarks for energy consumption at a particular facility, effective grievance redressal framework through establishment of Energy Conservation Tribunals, designated consumers, manufacturers and/or with respect to energy efficiency and conservation standards of products and equipment. or include actions to address issues and problems faced by the organization. Design and implement policies to meet its regulatory mandate to inquire or investigate wasteful use of energy in key sectors of the economy. are part of
Mechanisms for mandatory energy efficiency projects with clear targets and timelines for reducing energy inefficiencies will also be developed and implemented in key sectors, particularly power and gas utilities, to improve their energy efficiency. losses can be reduced and energy efficiency can be improved. Development of a super model for the direction, coordination, renewal and decommissioning of the services of energy auditors and managers, a certification system for de-risking investment in projects and mobilizing private sector capital is also part of the policy.
Cooperation with Provincial Energy Departments, Energy Utilities, Financial Institutions, Sectoral Ministries, and Departments for the implementation of policy measures, concessional financial facilities for maintenance of existing buildings, equipment and industrial facilities to reduce payment times and in this sector. Investment incentives, issuance of energy efficiency certificates and bonds to designated consumers as well as general public are also part of the policy.
In coordination with the Ministry of Finance and the Federal Board of Revenue and other cross-sectoral stakeholders, develop financial incentive schemes or initiatives to promote the localization, production, use and compliance of energy efficient products, equipment, services and practices in the country. do These incentives will promote indigenization projects of various sectors of the government and develop comprehensive national action plans.
The news is published by EMEA Tribune & Associated Press of Pakistan