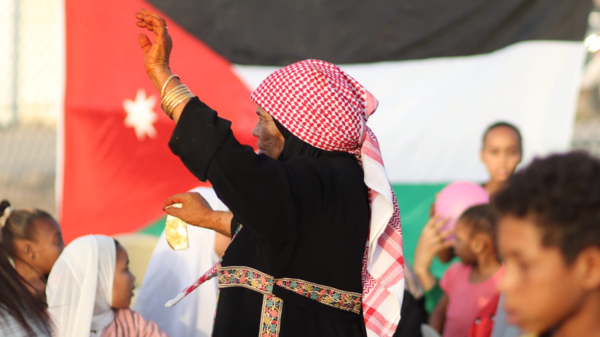 In connection with the preparations for the wedding of Jordan's Crown Prince Al Hussein bin Abdullah II with Rajawa Al-Saif in Saudi Arabia, a henna ceremony was held in Al-Naq area of Kirk. Keep in mind that Prince Hussain is getting married on June 1.
Al-Naqa village in Ghor al-Safi in the southern Jordanian city of Al-Kirq witnessed the commotion of the wedding celebrations of the Jordanian crown prince.
A few days ago, the King Hussein bin Talal Royal Armored Brigade/40, one of the forces of the Central Military Region, held a ceremony for the upcoming wedding of Crown Prince Hussein bin Abdullah II. Prince Hussain holds the position of Assistant Company Commander in Royal Armored Battalion/2.
The Jordanian crown prince, his fellow officers, non-commissioned officers and soldiers attended the wedding celebration ceremony in the presence of Prince Hashem bin Abdullah II.
The crown prince is set to be married at Oman's Zahran Palace, one of the oldest palaces built in the capital. This palace is famous for many VIP weddings. The wedding ceremonies of King Abdullah II and his father Shah Hussain bin Talal were also held in this palace.