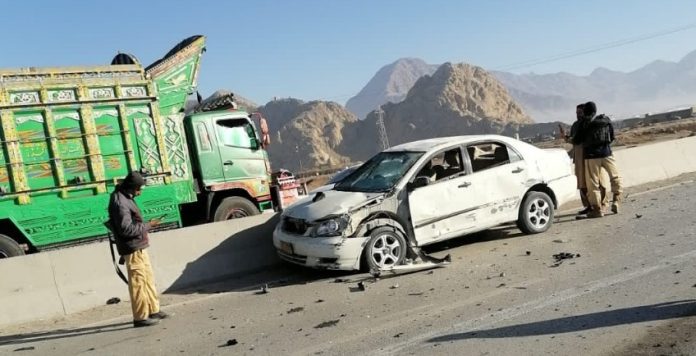 Quetta. November 30 (APP): Two people were killed while 24 people were injured in an explosion near the truck of policemen in Bileli area of Quetta. Balochistan Constabulary personnel were riding in the truck who were going for the duty of anti-polio team.
DI Police Quetta Azfar Mehsar while talking to journalists said that around 20 police personnel and four civilians were injured in the blast. He said that the blast was suicide in which 25 kg of explosives were used. He further said that The policemen were going to provide security to the anti-polio teams. DIG Azfar Mehsar said that two people were killed in the blast, including a policeman and a passerby.
The dead bodies and the injured have been brought to the civil hospital. Dr. Waseem Baig, the spokesman of the civil hospital, confirmed the death and said that 24 injured have been brought to the civil hospital, including policemen and civilians. According to DIG Police Quetta, the truck The officers on board were going for polio duty, while the vehicles of the polio team were yet to pass through here, after the explosion, the truck caught fire.
A woman in a car passing by was also injured in the blast of the police, while other cars around were also damaged. Immediately after the blast, an emergency was declared in the hospitals of Quetta and the medical staff was alerted.