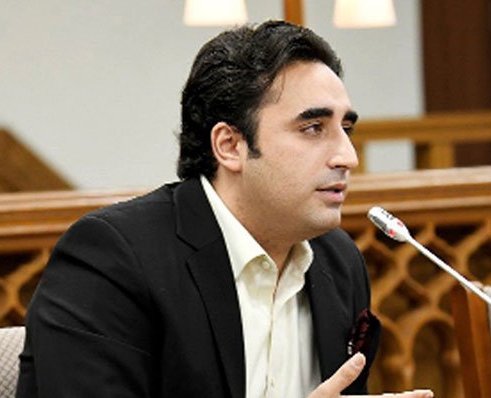 Islamabad. November 25 (APP): Foreign Minister Bilawal Bhutto Zardari has stressed the need for a practical consensus to end the use of environmentally harmful fuels and said that important climate change issues will be discussed in COP 27. The agreement and the establishment of the "Damage and Loss" Fund is a major achievement for the whole world, to establish a Climate Bank to combat climate change, to provide loans to developing countries at reasonable rates. But not only the developing countries but also the developed countries will be affected by the catastrophic climate change.
He expressed these views in an interview to a foreign broadcasting organization. The foreign minister said that the important agreement regarding climate change in COP 27 is not a single country's victory, but the whole world's victory. How will the global financial system work and how will it benefit the most affected countries?
The foreign minister said that the issue of financial cooperation is likely to be completed by the next meeting of the Coop, which will be hosted by the United Arab Emirates. He said that many of the G77 plus China members are concerned about the non-fulfillment of past commitments, which is why the text of the agreement is important in terms of binding countries to their commitments. .
Bilawal Bhutto Zardari said that not only the developing countries will be affected by the destruction of climate change, the developed world will also be affected. The Foreign Minister said that a "Damage and Loss" fund has been set up to address the damages caused by climate change and arrangements have been made to provide financial assistance, working to meet the associated targets in a timely manner. Is.
The foreign minister said that Pakistan is keen to work with its partners in the G77 and the UAE, instead of pointing fingers at each other, to focus on the common struggle for collective survival. He said that this is not the first time that Pakistan has been affected by floods, severe heat waves and floods have happened before.
If the IMF and the World Bank can be approached, there should also be a "Climate Bank" where the affected countries can go and borrow from the Climate Bank at reasonable rates. The foreign minister said that we have to get our people back on their feet, a practical consensus is needed to end the use of environment-damaging fuels.