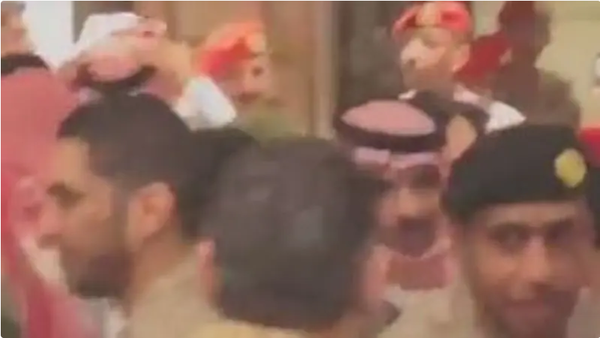 After the release of a Saudi national who was held captive by the Houthis in Yemen, his return home was greeted with emotion by his family and relatives in his hometown of Jizan.
The identity of the Saudi citizen has not been disclosed, but a video of the emotional scene of meeting with his family has gone viral on social media, which has been widely appreciated by citizens and congratulated the family on the release of the citizen.
In a heart-wrenching scene, the released Saudi citizen can be seen meeting his family, while his family members were in tears on the occasion of the meeting. The imprisoned young man kissed his mother's feet while the mother hugged him and the mother kissed her bare forehead.
The prisoner swap comes after a deal between the Yemeni government and Houthi rebels to exchange more than 880 prisoners, a new sign of hope as efforts to end the war accelerate.
It should be noted that recently, a prisoner exchange agreement was reached between Saudi Arabia and the Houthi militia in Yemen, in which dozens of people were released from both sides.
Brigadier General Turki al-Maliki, the official spokesman of the coalition forces loyal to the constitutional government of Yemen, received 19 prisoners released by the coalition forces from Yemen, including 16 Saudi citizens and three Sudanese citizens. Apart from this, two and a half hundred prisoners from Saudi Arabia were sent to Yemen from Abha airport.