Chinese companies are praised for building many schools in Peru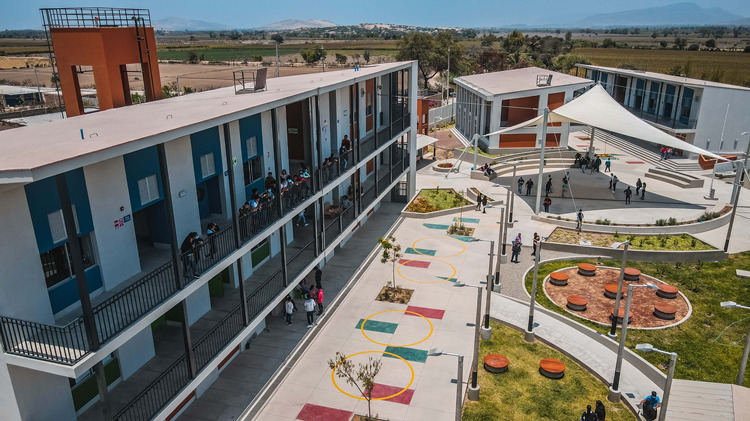 The school reconstruction project in La Libertad, Peru, undertaken by the 11th Bureau of Power China. Photo courtesy of PowerChina
People's Daily Online, Rio de Janeiro, November 23 (Reporter Wu Jie) Package No. 2 of the La Libertad School Reconstruction Project in Peru was successfully opened recently. Peruvian President Pedro Castillo, who attended the inauguration ceremony, congratulated the school on its completion and praised China. Power Construction's ability to perform contracts.
Package No. 2 involves 4 schools and is a livelihood project located in the La Libertad region. It covers the design, demolition and new construction of the four schools, landscaping and the supply and installation of teaching facilities, etc. The main body of the school is all made of concrete frames structure. In addition to completing the construction project according to high standards and strict requirements, the 11th Bureau of China Power Construction, which undertook the specific construction, also donated teaching aids, musical instruments, and sporting goods to the school.
President Pedro Castillo inaugurated the school and visited the main construction sites such as classrooms and computer rooms. He communicated cordially with the builders, made positive comments on the modernization and quality level of the new school, and highly praised Chinese enterprises Efforts made to ensure the progress of the construction period. He pointed out that the project has specially set up elevators and barrier-free passages for children with disabilities, which fully reflects the high sense of social responsibility and humanistic care of Chinese enterprises.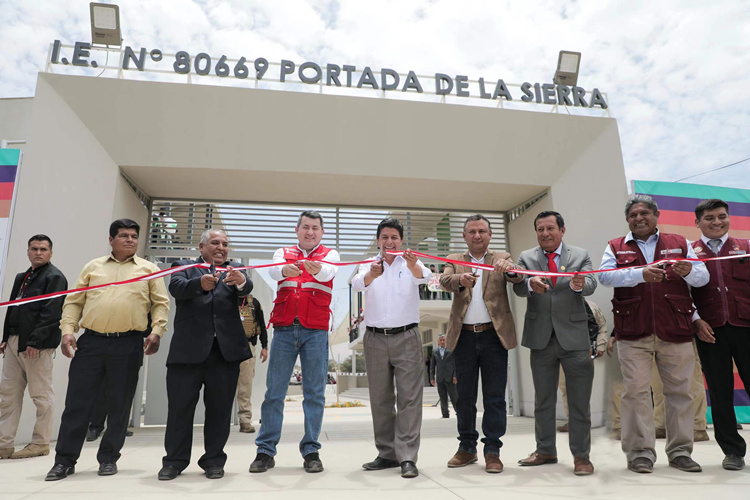 Peruvian President Pedro Castillo (fifth from right) cut the ribbon for the completion of the school. Photo courtesy of PowerChina
The completion of this high-quality project has brought hope to more local people. Ms. Gudencia Bustamante, the principal, said: "I am very excited to see the new look of the school and express my heartfelt thanks to the builders. More than 1,100 students have returned to the earthquake-resistant and fully functional campus, This has made a great contribution to the cause of education."
A parent of a student said that the parents are very happy to see their children studying in such a new environment. The completion of this school carries the expectations of millions of local people. Secondary student Anderson Villalobos said: "The school facilities have been greatly improved, and I was shocked by the modernization of the school." An alumnus Carmen Bueno said: "Seeing the current facilities of the school, I feel like I am in a dream, I never imagined the school could be built like this, and I am very happy with the new environment of the school."
(Editors in charge: Yan Meng, Chang Hong)
Share for more people to see

The news is published by EMEA Tribune & Peoples Daily Online