Dia Helmy, Secretary-General of Egypt-China Chamber of Commerce: China's continuous opening up has set an example for global sustainable development
People's Daily Online, Cairo, November 23 (Reporter Shen Xiaoxiao) "China's continuous opening up has set an example for global sustainable development." Recently, Dia Helmi, Secretary-General of the Egypt-China Chamber of Commerce in Egypt, said in an interview with reporters that China is Efforts to promote international cooperation have provided a source of vitality for the recovery of the world economy with its own development.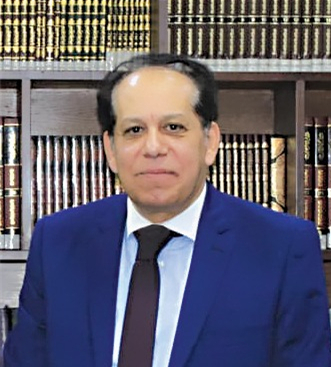 Dia Helmi, Secretary-General of the Egypt-China Chamber of Commerce in Egypt. Photo provided by the interviewee
The relationship between China and Egypt is solid and close. China has been Egypt's largest trading partner for the eighth consecutive year, and it is the country with the most active and fastest-growing investment in Egypt in recent years. In 2021, the total trade volume between China and Egypt will reach US$19.98 billion, a year-on-year increase of 37.3%, of which China's imports from Egypt will be US$1.71 billion, an increase of 84.8% year-on-year.
"One of the characteristics of China-Egypt bilateral trade is that it is flexible and diverse, and it shows a steady growth trend, expanding to wider and deeper fields." According to Helmi, as more and more Chinese companies invest in Egypt, Chinese companies invest in Egypt. The digital economy, new energy, automobile manufacturing, green development and other fields of the market occupy a large share. Chinese companies have adopted advanced technology and management, and a large number of cooperative projects have taken root, such as the non-sterile medical surgical mask production project in the Nasser City Free Trade Zone in Cairo, the Ramadan Tenth City Railway Project, the New Administrative Capital Project, the Alamein New City Construction Project, TEDA The Suez Economic and Trade Cooperation Zone project has become an important cooperation content in the joint construction of the "Belt and Road" strategy.
Helmi believes that the "Belt and Road" initiative is a public product provided by China to the world. By creating a new platform for international cooperation, it will provide a broad market space and development opportunities for global trade. Egypt is one of the first countries to respond to the "Belt and Road" initiative. "China and Egypt are actively opening up new markets, promoting trade flows and interconnection, which has had a positive impact on Egypt, China and countries along the route." He said that he looks forward to transforming the Suez Canal Economic Zone through the joint construction of the "Belt and Road" project. To further enhance cooperation in the industrial field for a modern industrial zone with advanced technology.
When talking about an open world economy, Helmi said that the construction of an open world economy proposed by China puts global development issues at the top of international issues again. This is the correct direction of history, and it is constructive and positive. in the interest of all mankind. "I participated in the China-Arab States Reform and Development Forum. From the Chinese officials and scholars present at the meeting, I deeply felt China's determination and spirit to maintain openness and inclusiveness and promote global common development."
Helmi said that over the past few decades, China has achieved amazing development and great technological progress. "Many countries are enthusiastic about cooperation with China. More and more countries realize that cooperation with China is constructive, fruitful and in the common interest of all countries, which is indispensable for global economic recovery of."
From November 5th to 10th, the Fifth China International Import Expo was successfully held. This year, more than 145 countries, regions and international organizations participated in the CIIE, and Helmi expects this number to increase in the future. "The CIIE truly embodies the development concept of mutual benefit and win-win results. It is a good opportunity for countries, international companies, international organizations and the broad international business community to promote consumption growth, further tap market potential, and promote market diversification and modernization." Helmi In his opinion, China has conveyed a message to the world, that is, to strengthen cooperation with other countries on the basis of equality, mutual benefit, peaceful use and inclusive development to achieve common development. China's continuous opening up has set an example for global sustainable development.
The current world is already a multipolar and open world, which is a historical trend that no one can stop. Currently, Egypt and China are steadily and firmly advancing bilateral cooperation. Helmi said that the prospects for cooperation between China and Egypt are bright, and he looks forward to the leapfrog growth and development of trade between the two countries in the future, and closer cooperation in advanced technology development and personnel training.
(Editors in charge: Yan Meng, Chang Hong)
Share for more people to see

The news is published by EMEA Tribune & Peoples Daily Online