Cui Aimin, Chinese Ambassador to Sweden, Meets with Thor Bonney, Chairman of the Investment Committee of the Swedish Bonnie Family Foundation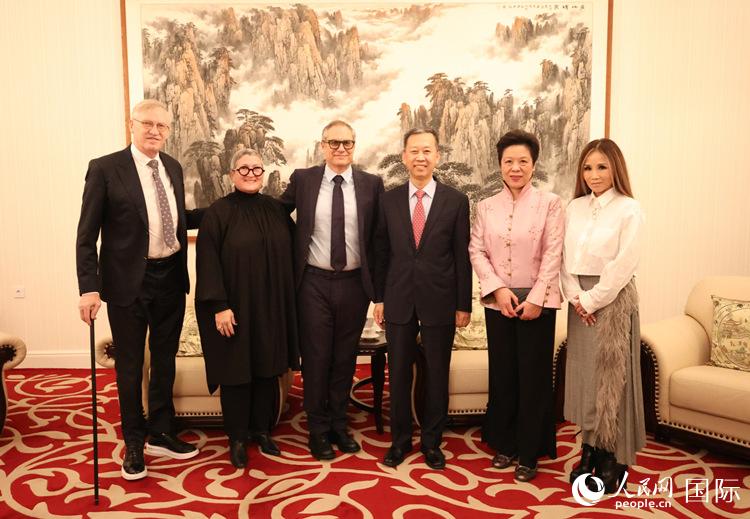 Ambassador Cui Aimin (third from right) and his wife met with Mrs. Thor Bonney (third from left). People's Daily Online Wang Wenshe
Stockholm, People's Daily Online, November 24 (Wang Wen) On November 22, Cui Aimin, Ambassador to Sweden, met with Thor Bonny, chairman of the investment committee of the Swedish Bonny Family Foundation, and his Swedish friends, Johansson and his wife.
Ambassador Cui Aimin introduced China's current efforts and achievements in building a new development pattern, promoting high-quality economic development, and implementing a green and low-carbon economy. The friendship of the people creates a good atmosphere for the practical cooperation between China and Sweden, and helps to create new cooperation highlights. The embassy is willing to provide assistance within its capacity for Bonny Group to carry out cooperation in various fields in China.
Thor introduced the family's development history of more than 200 years, emphasized that the family business is based on the long-term, and focuses on building a world brand. He said that enterprises such as Geely Volvo are stories of successful cooperation between the two countries. Sino-Swiss cooperation has a brighter prospect.
The Swedish Bonny family is one of the main family groups in Sweden. The Bonny Group created by the company involves television, newspapers, movies, books, radio, digital media, real estate and other fields. It has nearly 180 subsidiaries in 18 countries including the United States and the United Kingdom. company. The group publishes many well-known newspapers and magazines in Sweden, such as "Today's Industry", "Daily News", "Express".
(Editors in charge: Yan Meng, Chang Hong)
Share for more people to see

The news is published by EMEA Tribune & Peoples Daily Online