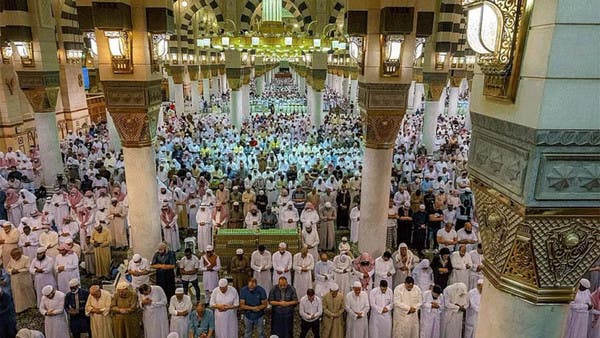 The agency managing the affairs of the Prophet's Mosque has accelerated its work in view of the increasing number of pilgrims during Ramadan. In collaboration with security, health, ambulatory and voluntary agencies, maximum facilities are being provided to the pilgrims and pilgrims coming to the Prophet's Mosque.
"Public Presidency" said that in the first half of the month of Ramadan, more than 15.7 million men and women have been provided services in the Prophet's Mosque. In the first fifteen days of Ramadan, 1.3 million people entered the Prophet's Mosque and Riaz Al-Jinnah to offer prayers.
The administration of Masjid Nabawi said that more than 1 million bottles of Zamzam water have been distributed in these fifteen days. Apart from this, 2.8 million liters of Zamzam water were used. More than 270 thousand Zamzam coolers were filled. More than 25 thousand carpets were provided for the worshippers.