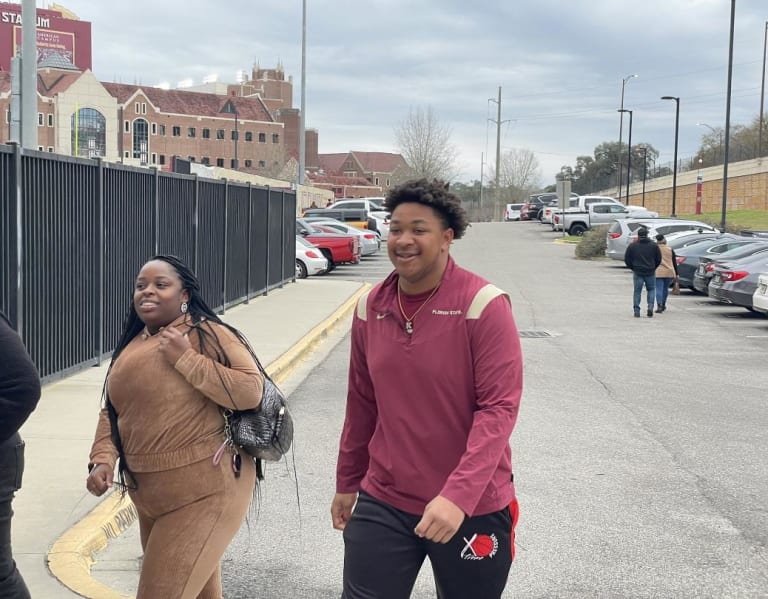 {{ timeAgo('2023-03-30 08:29:15 -0500') }}
football
Edit
Three-star defensive tackle prospect Keishawn Mashburn announced Thursday morning that he has decommitted from FSU and will reopen his recruitment. Mashburn, 6-foot-3 and 262-pounds, is from Quincy (Fla.) Munroe High and had been committed to the Seminoles since last July.
Jamorie Flagg, who was on the FSU campus earlier this month, is now the only defensive lineman the Seminoles have committed towards its 2024 recruiting class. FSU still has several outstanding prospects on its recruiting board on the defensive line including Artavius Jones, Landen Marshall and D'antre Robinson.
The Seminoles 2024 recruiting was ranked as the fourth-best in the country prior to Mashburn's decision. FSU now has eight players committed in its 2024 class, highlighted by running back Kameron Davis, safety Jordan Pride and quarterback Luke Kromenhoek.