Nine civilians have been found shot dead in a home in the Russian-occupied eastern Ukrainian town of Volnovakha, according to Russian authorities.
Two of those killed were children, the Russian authorities said.
The suspect is a Russian soldier, an independent Russian Telegram channel reported. The dead included a father, a mother, their two children and guests in the house.
Ukrainian Human Rights Commissioner, Dmytro Lubinets, reiterated the report and accused Russian troops of having wiped out an entire Ukrainian family who were celebrating a birthday and refused to turn over their home to the occupiers.
According to Lubinets, the suspect was from the Russian republic of Chechnya.
Volnovakha is in the Donetsk region and has been occupied by Russian troops since March 2022.
Earlier on Sunday, authorities in the southern Russian region reported a fire broke out at an oil refinery in Krasnodar.
There were no casualties or damage, and the fire has been doused, they said without identifying a cause.
Speculation on social media suggested that a Ukrainian drone attack was behind the blaze, with a video published that purported to show the incident.
Others noted that Russian combat jets frequently launched attacks on Ukraine from the Krasnodar region.
The Russian Defence Ministry also reported on Sunday that there had been a total of 36 Ukrainian drone attacks over the Black Sea and the Russian-occupied Crimean Peninsula.
The reports could not be independently confirmed.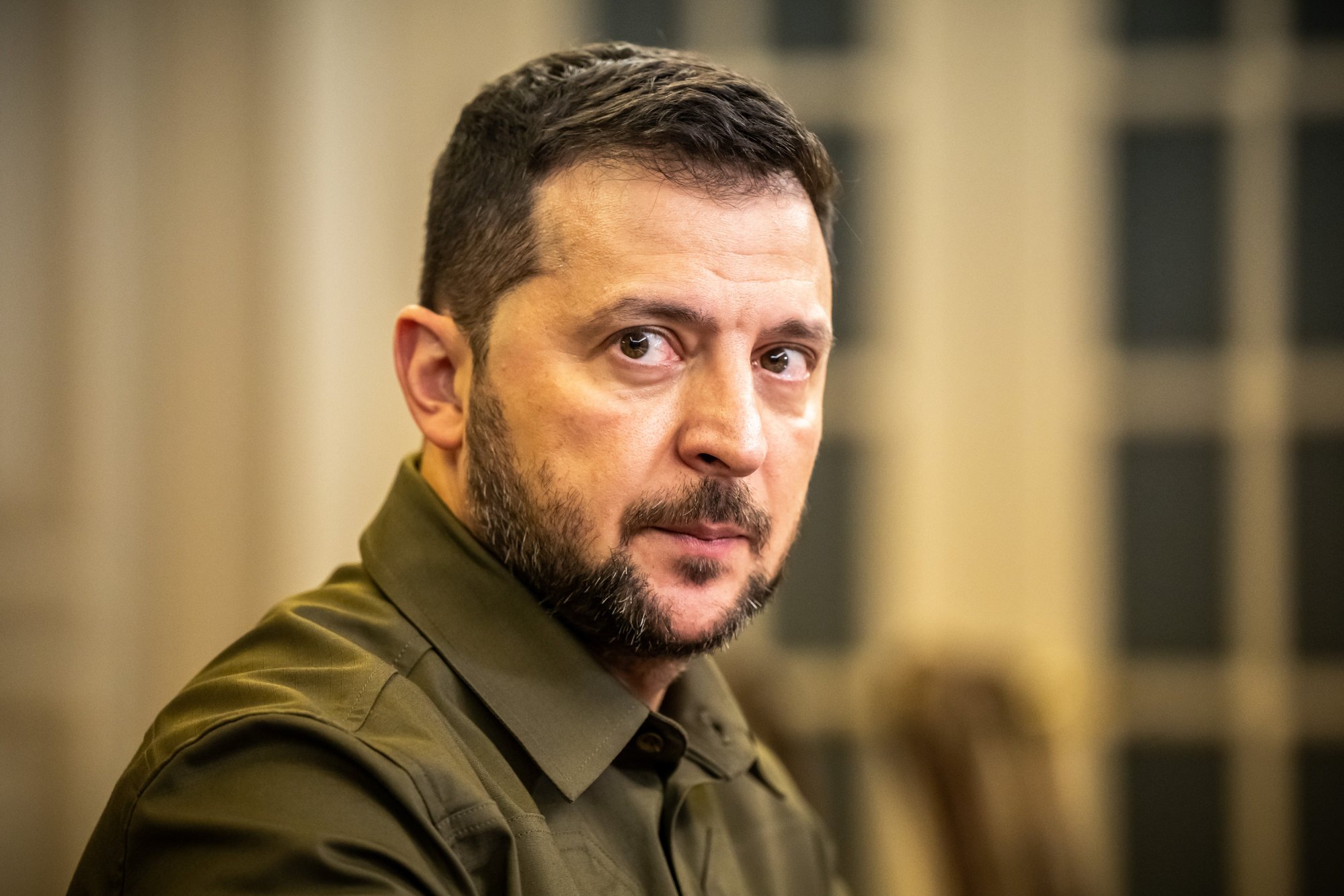 Ukraine is trying to seize back land taken by Russia since the Kremlin launched its full-scale invasion in February 2022.
Kyiv insists that Moscow also withdraw from Crimea, which Russia illegally annexed in 2014, along with other regions taken by Russia since last year.
Crimea, now home to Russia's Black Sea fleet which is based out of the port of Sevastopol, has been targeted several times in the past by Ukrainian drones, including explosives-laden maritime drones.
As the war rages on, social repression continues in Russia, and the Ministry of Education and Science reportedly instructed universities to avoid open discussion of any "negative political, economic and social trends" in Russia during academic activities this month.
"This constitutes a further restriction of the information space in wartime Russia, making it more difficult to openly discuss policy issues," according to the latest assessment by the British Ministry of Defence.
In the longer term, "this will likely further the trend of Russian policymaking taking place in an echo-chamber of politically acceptable, pro-Kremlin perspectives," the analysts said.
It is highly likely that the Kremlin wishes to further suppress negative perspectives on the "special military operation" in the run-up to Russian President Vladimir Putin's anticipated bid for re-election in March 2024, they said.
Russia insists that the war in Ukraine be described as a "special military operation" which is one of the ways that criticism and dissent has gradually been quashed since the start of the conflict.
EMEA Tribune is not involved in this news article, it is taken from our partners and or from the News Agencies. Copyright and Credit go to the News Agencies, email [email protected] Follow our WhatsApp verified Channel