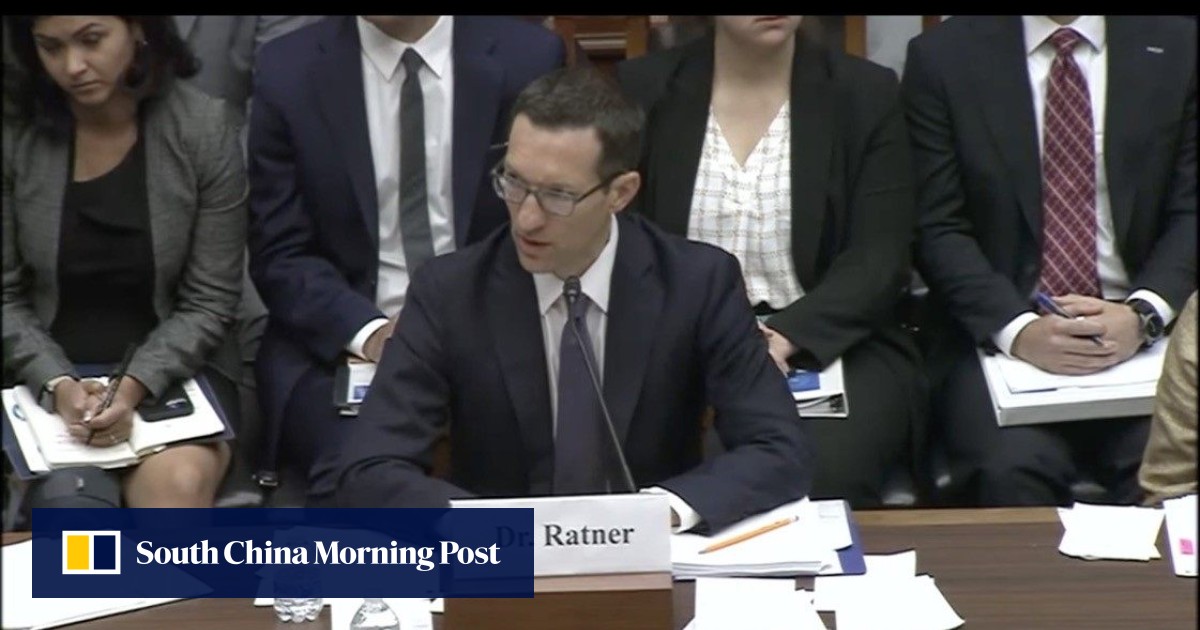 Senior Pentagon officials have testified that
China's military
is likely to fail if it sought to blockade
Taiwan
and that there was nothing easy about invading the self-ruled island.
Ely Ratner, the US assistant secretary of defence for Indo-Pacific security affairs, said during a congressional hearing on Tuesday it would be a "huge miscalculation" for Beijing to try to cut off the island.
"We believe, based on our analysis, that Taiwan would have options on its own and with the international community to ensure the delivery of industrial resources, raw materials,
energy
and other critical items in the event of a [People's Liberation Army] blockade, so it is likely to not succeed," Ratner told the House Armed Services Committee.
"And it would be a huge risk of escalation for the PRC, where it would likely have to consider whether or not it was willing to ultimately start attacking commercial maritime vessels. So, for all that reason, we think this would be … a huge miscalculation," he said, referring to a blockade scenario.
The comment represented the Pentagon's latest public assessment on Beijing's capabilities of imposing a blockade and on how the international reaction might play out.
Military observers widely believe that a blockade is an option the PLA has rehearsed over the past year through its large-scale exercises conducted near the island.
China claims Taiwan as part of its territory and has said it will eventually unite the island with the mainland, by force if necessary.
Major General Joseph McGee of the Pentagon's joint staff handling strategy, plans, and policy, said that while a blockade was an option for China, it was highly unlikely to be pursued.
"When you start looking at the military options, it is much easier to talk about a blockade than actually do a blockade," McGee said at Tuesday's hearing, without elaborating.
Testifying that "there is absolutely nothing easy about a PLA invasion of Taiwan," the major general said it "would require a combined amphibious and airborne air assault operation", which he described as "incredibly complicated" to be able to do.
"I think the effects of changing our policy to strategic clarity away from strategic ambiguity would not strengthen deterrence by the United States," he said. "I think it would increase political tensions and make conflict more likely."
Asked whether China's economic difficulties would make it more or less aggressive militarily – twice during the hearing by Mike Gallagher, chairman of the House select committee on the
Chinese Communist Party
–
Ratner said he preferred to provide an answer "in a classified session".
EMEA Tribune is not involved in this news article, it is taken from our partners and or from the News Agencies. Copyright and Credit go to the News Agencies, email [email protected]