As war rages between Israel and Hamas fighters in Gaza, there have been several documented incidents in recent days of people ripping down posters of Israelis kidnapped by the terrorist group.
The posters of missing people, created as part of an activist street art campaign by two Israeli artists who were in New York when war broke out, have quickly gone up in cities around the world to call attention to their situation. However, many of the flyers have come down just as abruptly.
People who've faced public scrutiny for removing the posters have offered varying responses, with some outright apologizing and others saying they were worried the posters would trigger anti-Palestinian violence.
A dentist in Florida, Dr. Ahmed ElKoussa, was fired from his practice last week after cameras captured him and another man taking down the flyers in Miami. But ElKoussa's lawyer explained to local news that his client simply wanted to "ensure that there's no conflict here in Florida. And when he saw those posters, he was just concerned that they may lead to an escalation in conflict."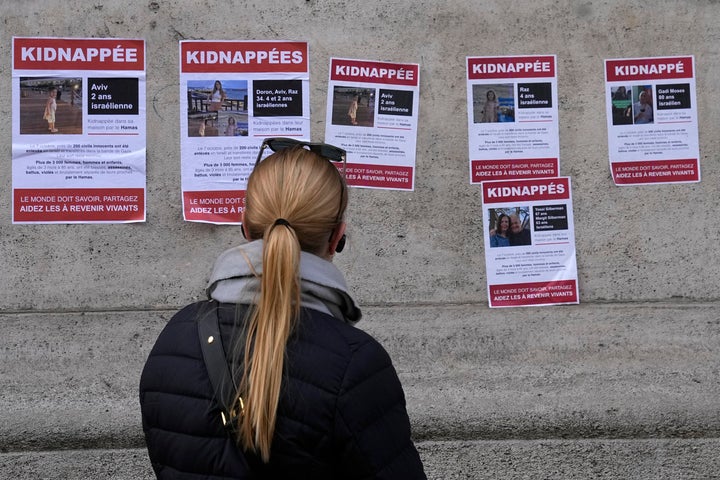 Washington Square News, the student-run newspaper at New York University, also reported an incident of students ripping down the flyers posted on campus. Photos and videos of the student action were viewed millions of times, and they may face disciplinary action from the university.
One of the students has since apologized, writing on her Instagram: "My actions that were caught on camera are a poor representation of what I believe: all innocent lives, Israeli and Palestinian, should be spared, and all terrorist organizations should be condemned and punished," she said. "I can't take back what I did, but I can apologize to everyone impacted, from the broader society to my friends, parents and sister."
CBS News reported last week on posters being removed in the heavily Jewish suburb of Nyack, New York. While the posters once filled a local Starbucks window, most of them have been ripped down, leaving only remnants behind, the outlet reported.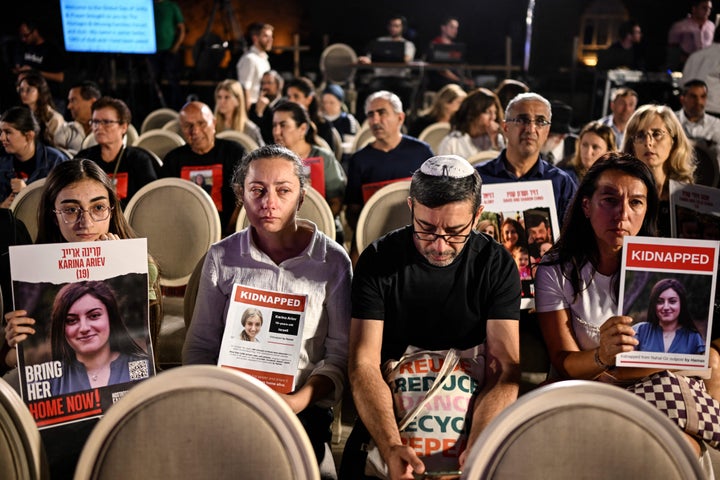 Nyack resident Dana Schneider told the outlet she'll be printing out more from the artists' website, which offers the flyers in various languages available for download.
"I'm a proud Zionist, Jewish woman, Israeli woman, and I care about my family and my friends, so this is what I'm doing. And I will be printing more, and you'll be seeing them all over Nyack," she said.
The Boston Herald also reported earlier this week that a woman caught ripping down posters of the hostages was fired from her job as an endodontist in an office outside Boston.
And at Stanford University, the student-run newspaper reported Tuesday that a Palestinian student informed campus authorities that they were assaulted while removing the flyers on campus on Oct. 15. The student told The Stanford Daily that they were taking them down because their own posters had been removed.
Poster removals have been seen outside the U.S. as well. Incidents have been documented in both London and Melbourne, Australia.
Militants in Gaza are believed to have taken around 220 people hostage after launching an attack on Israel earlier this month. The war has resulted in the deaths of 1,400 Israelis and 7,000 Palestinians.
EMEA Tribune is not involved in this news article, it is taken from our partners and or from the News Agencies. Copyright and Credit go to the News Agencies, email [email protected] Follow our WhatsApp verified Channel