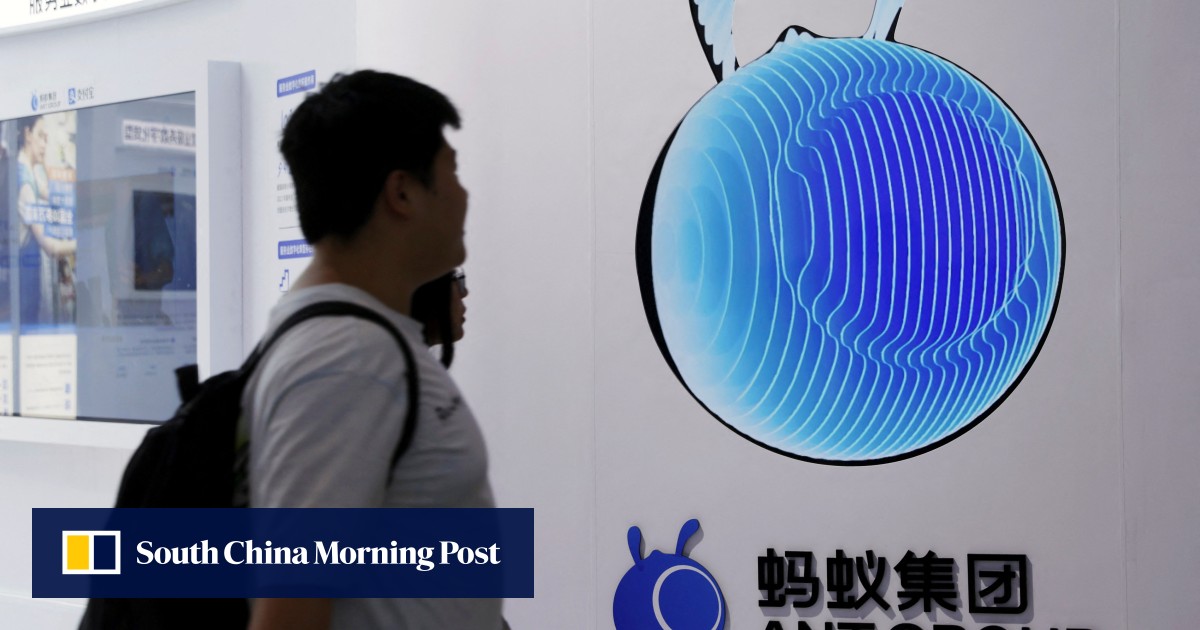 Chongqing Ant Consumer Finance, the consumer credit unit of Ant Group, has received 4 billion yuan (US$550 million) of credit from a bank consortium arranged by the China banking unit of Japanese financial giant Mizuho Financial Group, Mizuho Bank said in a statement on Thursday.
In the deal, Mizuho Bank and Bank of East Asia led the round of credit. The consortium also includes another 12 banks: Fubon Bank (China); Hana Bank; Kasikornban Bank; Sumitomo Mitsui Banking Corp; Xiamen Bank; KDB Bank; E Sun Bank; CTBC Bank; Woori Bank; Morgan Stanley; Krungthai Bank and Kookmin Bank, according to the Mizuho statement.
The deal is the largest consortium loan in China's consumer credit industry to date and a ceremony was held earlier this week. Further details of the loan, including the interest rate, were not disclosed.
A consortium loan is a common financing method for consumer finance companies, and the deal underscores recognition of Ant's consumer finance credentials by the 14 banks, according to a spokesman for the Ant unit.
Ant, one of the world's largest fintech companies and the operator of the Alipay mobile-payment service, is an affiliate of Alibaba Group Holding, which also owns the South China Morning Post.
The fintech unit, whose planned IPO in Hong Kong and Shanghai was called off in November 2020 at the last minute due to regulatory uncertainties, won regulatory approval to expand the capital base at its consumer credit unit late last year.
The local branch of the China Banking and Insurance Regulatory Commission in Chongqing in December approved Chongqing Ant Consumer Finance plan to expand its capital base to 18.5 billion yuan from an existing 8 billion yuan.
In July,
Hangzhou-based Ant
was handed a financial penalty of 7.123 billion yuan (US$984.33 million) from the People's Bank of China, a move widely seen as the end of a crackdown that lasted more than two years. The company is currently helping the Hangzhou government to host the Asian Games, which kicks off later this month.
The news is published by EMEA Tribune & SCMP