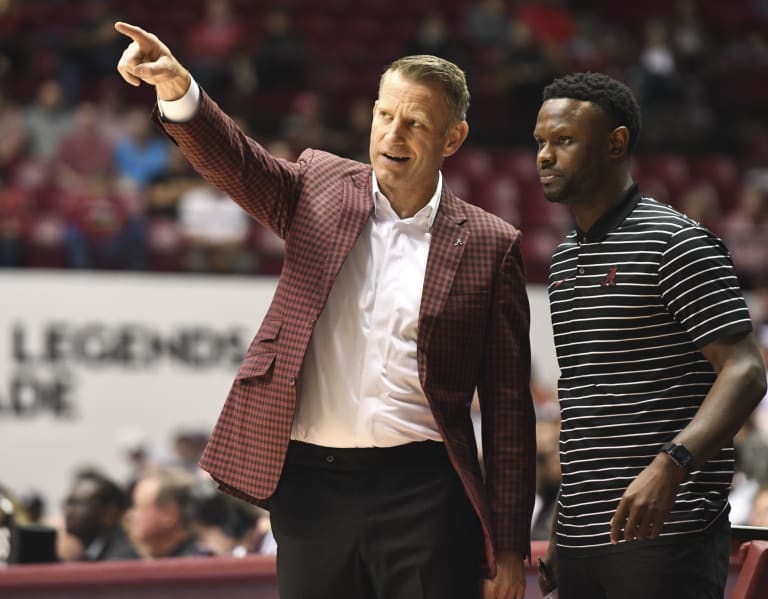 Before Alabama head coach Nate Oats and the Crimson Tide take the floor next season, he must replace his entire assistant coaches staff.
Former player and assistant coach for Alabama, Antoine Pettway has become the head coach at Kennesaw State, Tide Illustrated has learned. Pettway becomes the third assistant coach to leave the program joining Charlie Henry, who was hired as the head coach at Georgia Southern, and Bryan Hodgson who is now Arkansas State's coach.
Pettway was also the longest-tenured coach on the staff as he's been on the sidelines for over a decade. Pettway began his coaching career by serving as an office assistant in Alabama's basketball office under coach Mark Gottfried. He then served as an assistant coach under Gottfried, Anthony Grant, and Avery Johnson before a four-year stint with Nate Oats.
He was also the team's primary recruiter bringing in names such as Noah Clowney, John Petty, Kira Lewis, JD Davidson and Collin Sexton.
Prior to his coaching career, Pettway was a former player at Alabama, coming to Tuscaloosa as a walk-on and then earning a scholarship his sophomore year. He made his mark during Alabama's run in the 2004 NCAA Tournament where he started every game as a point guard. He led the Crimson Tide all the way to the Elite 8 before falling to the eventual national champions UConn Huskies.