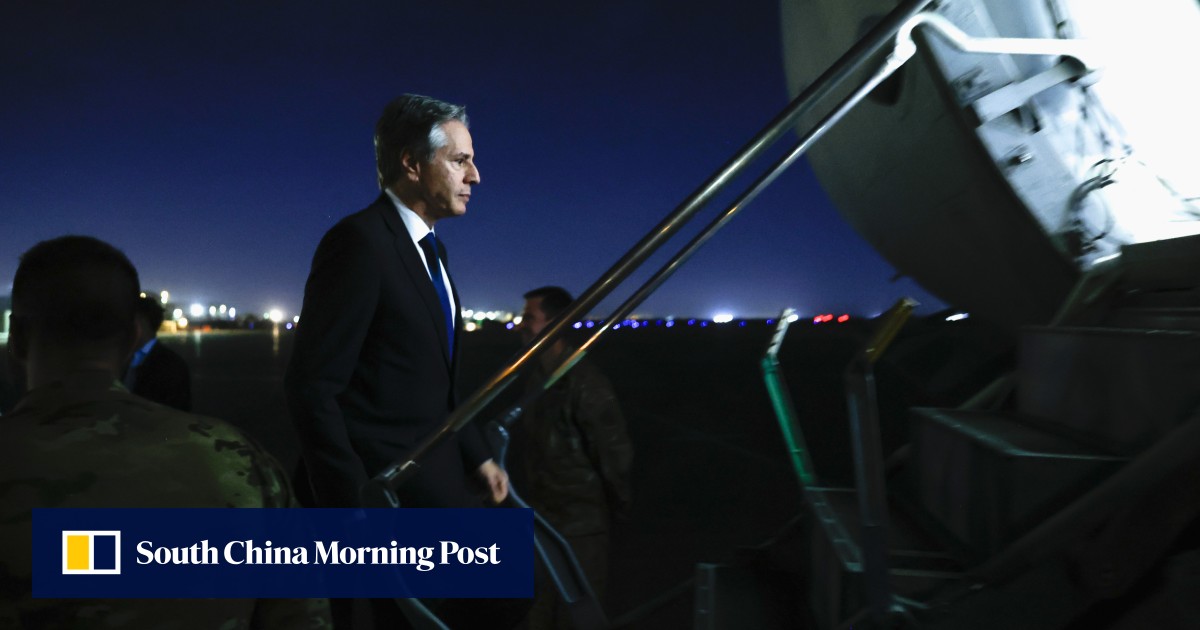 US Secretary of State Antony Blinken has met Iraqi Prime Minister Mohammed al-Sudani during a surprise visit to Baghdad, al-Sudani's office said on Sunday.
The office did not provide further details on the meeting.
Al-Sudani is expected to visit Tehran on Monday as part of a regional tour, which will also include several Gulf capitals, to discuss escalation in Gaza, according to the Iraqi News Agency.
Earlier,
Iraq's
pro-Iranian Kataib Hezbollah militia threatened to meet Blinken with "unprecedented escalation" if he visits Baghdad.
Blinken, "son of a Jew, and the Zionist minister of war," was not welcome in Iraq, Kataib Hezbollah spokesman Abu Ali al-Askari said in a statement.
Al-Askari also said the militia would work to counter US interests in Iraq and prevent US citizens from travelling to the country if the aggression on Gaza continues.
The withdrawal of foreign troops from Iraq is "inevitable," he said.
Pro-Iranian militias in Iraq have repeatedly claimed to have hit US bases inside Iraq and
Syria
with drones and missiles in retaliation for the Israeli attacks on Gaza.
EMEA Tribune is not involved in this news article, it is taken from our partners and or from the News Agencies. Copyright and Credit go to the News Agencies, email [email protected] Follow our WhatsApp verified Channel