Argentina's annual inflation rate shot up to 124.4 per cent in August and hit its highest level since 1991, stoking a painful cost-of-living crisis in the South American country.
The soaring prices, which rose more than expected, are forcing hard-hit shoppers to run a daily gauntlet to find deals and cheaper options as price hikes leave big differences from one shop to the next, with scattered discounts to lure shoppers.
The August monthly inflation reading of 12.4 per cent – a figure that would be eye-watering even as an annual figure in most countries worldwide – is pushing poverty levels past 40 per cent and stoking anger at the traditional political elite ahead of October elections.
"It's so hard. Each day things costs a little more, it's like always racing against the clock, searching and searching," said Laura Celiz as she shopped for groceries in Tapiales on the outskirts of Buenos Aires. "You buy whatever is cheaper in one place and go to the next place and buy something else."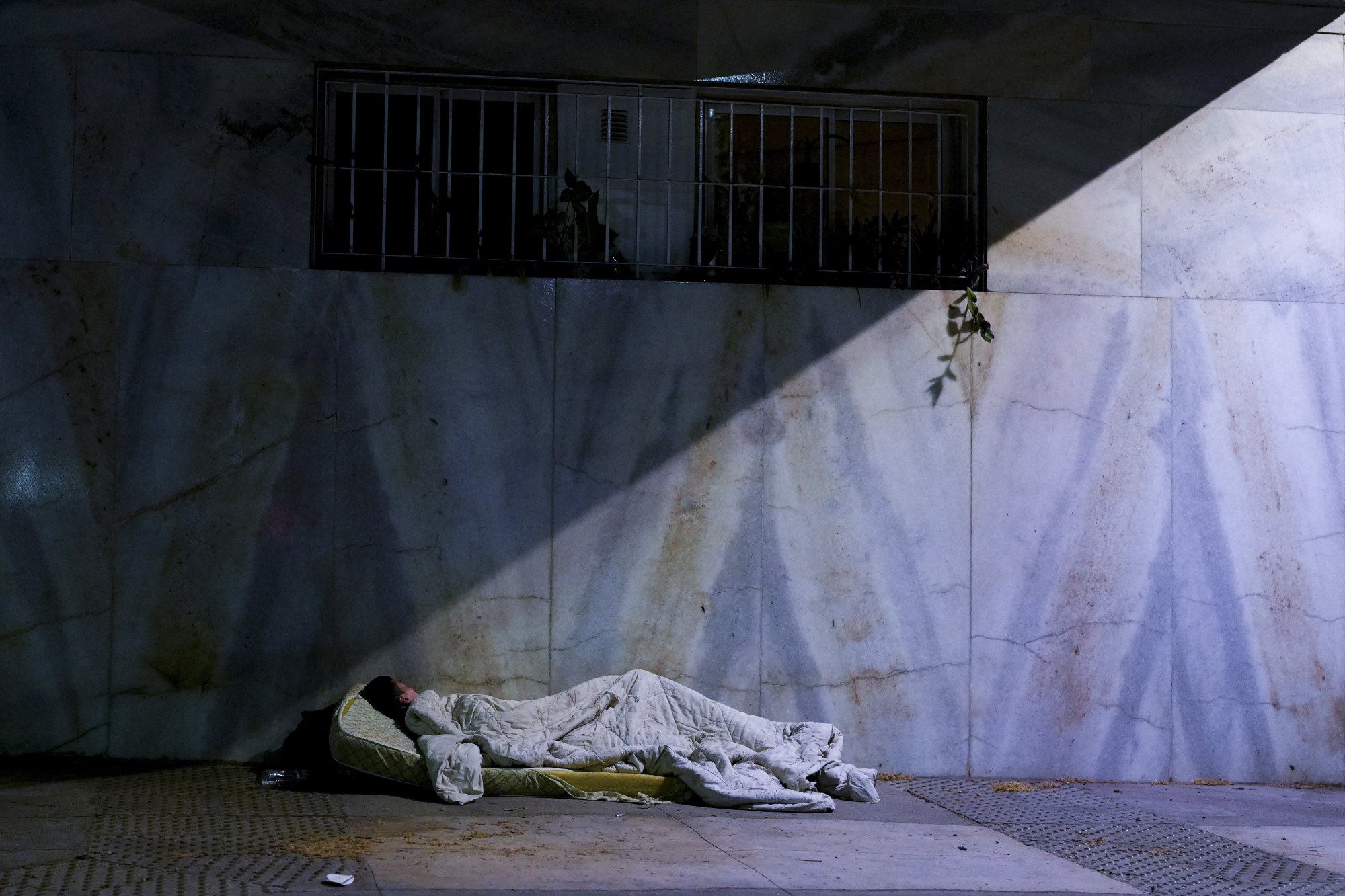 Mariela Suchowieski, 18, has been seeing the effect of the price increases on her diet.
"We don't even buy beef any more. We buy it once a month and we divide it up bit by bit," she said. "Everything is very expensive."
A central bank analyst poll, released after the data, forecast inflation would end the year above 169 per cent, a sharp hike from its estimate a month earlier of 141 per cent. It predicted monthly inflation of 12 per cent in September and 9.1 per cent in October.
Argentina is caught in a cycle of economic crises, with a major loss of confidence in the peso driving steady depreciation, triple-digit inflation, negative central bank reserves and a flagging economy due to drought hitting farming.
The country is also battling to salvage a US$44 billion deal with the International Monetary Fund (IMF) and facing the prospect of a US$16 billion legal bill after a US court ruling related to the state takeover of energy firm YPF a decade ago.
That's playing into a race towards presidential elections next month, with radical libertarian Javier Milei the shock front runner ahead of establishment candidates economy minister Sergio Massa and conservative Patricia Bullrich.
And inflation itself could still get worse amid the election uncertainty, which has revived memories of hyperinflation from the 1980s among those who lived through it.
"Some estimate say it could accelerate to 180 per cent, which is why we are talking about record inflation levels," said local economic analyst Damian Di Pace, adding that other nations in the region were meanwhile seeing inflation cool.
"While the rest of the Latin American countries have single digits inflation, Argentina is already in triple-digits."
Massa, who has cut taxes to alleviate the impact of inflation on workers, said late on Wednesday that August had been the "hardest" month, pointing the finger at the IMF.
"The 20 per cent devaluation of the currency, imposed by the IMF, we knew it was going to hit the pockets of all Argentine families," he said.
Additional reporting by Associated Press
EMEA Tribune is not involved in this news article, it is taken from our partners and or from the News Agencies. Copyright and Credit go to the News Agencies, email [email protected]