Argentina
will not break ties with China if far-right presidential candidate Javier Milei is elected, but it should review "secret agreements" the current government signed with Beijing and consider not joining the expanded
Brics
bloc, a top adviser to the opposition politician said on Monday.
Diana Mondino, widely seen as a potential future foreign affairs minister if Milei wins, stressed that his government would maintain open and transparent relations with all countries, including China.
The comments, shared during a virtual event hosted by the Washington-based Wilson Center, differ from the tone Milei has struck in interviews.
Previously, he has said he would "not do business with communist countries" and advocated breaking off relations with China in favour of ties with "the civilised side of the world".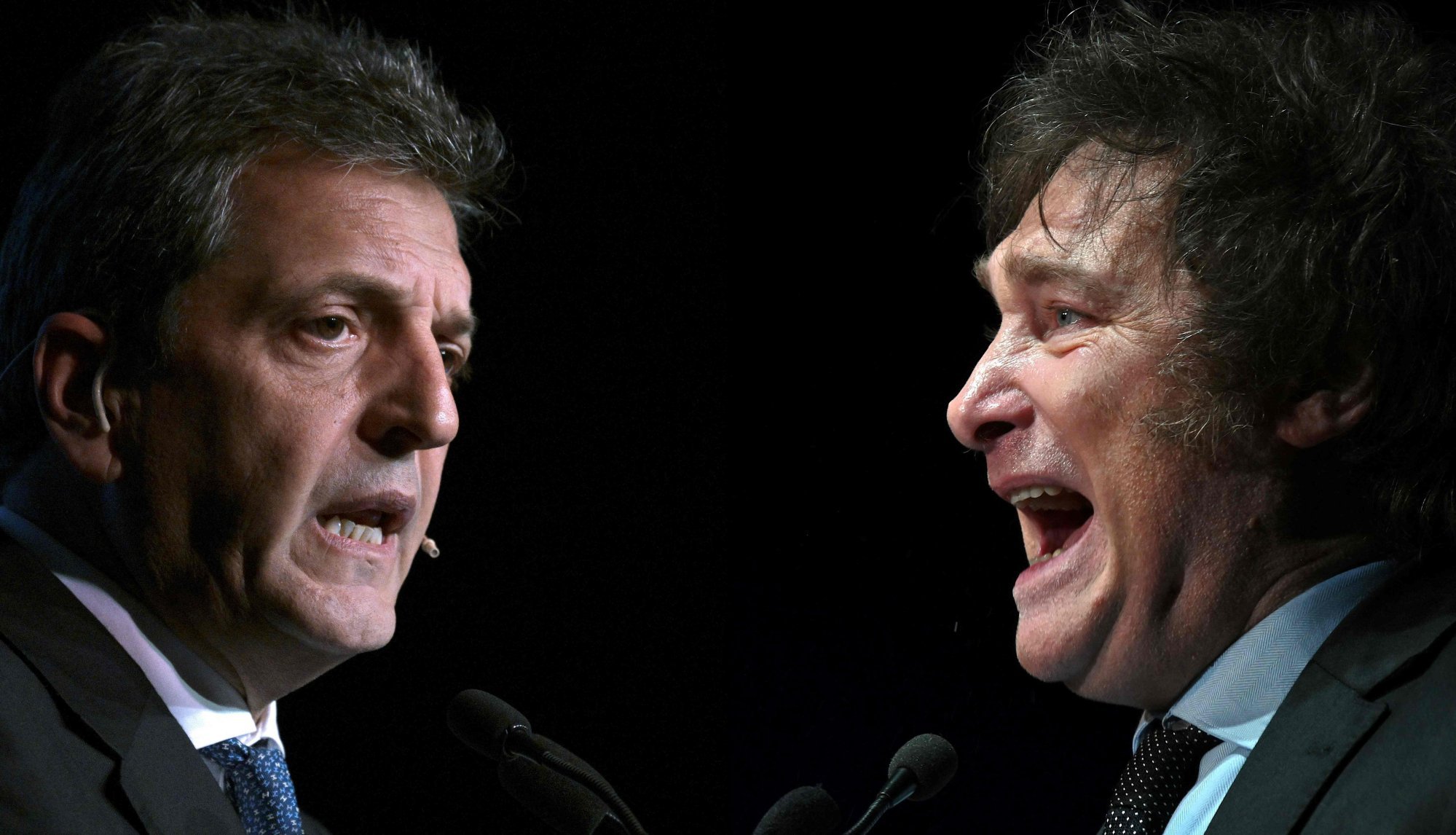 On Saturday, Milei accused Beijing of interfering in the elections and claimed Chinese companies were funding YouTube ads backing Sérgio Massa, the ruling government's candidate
"China is one of our main partners. They have been for a long time and, hopefully, will keep on being for a long time" Mondino said. "We're talking about stopping corruption. This is Argentine corruption, not Chinese."
Yet details of the agreement have remained confidential, raising concerns among some observers about the demands China might have extracted in the deal.
"Nobody knows the conditions, and 47 million people are going to pay that loan with their taxes," said Mondino. "Is that reasonable? Give me one reason why a government should keep its agreements from the people?"
Asked whether Milei would review contracts and agreements already signed with the Chinese, Mondino was circumspect. She said "a country is an entity that lasts longer than its leaders" and that would make it difficult to break possible commitments made by previous governments.
However, she said she was willing to look into Beijing-Buenos Aires partnerships like a space base in the Argentine city of Neuquén. Called "Espacio Lejano Station", the facility in Patagonia is operated by the China National Space Administration in collaboration with the Argentine National Space Activities Commission.
"We don't know what has been signed," said Mondino. "If it is really a space station, why keep it secret?"
"We will need to find out what is in there and, if it is something that is hurting the global community, we might try to make some arrangements to make certain changes," she added.
Although the current government in Buenos Aires welcomed the invitation and the access it might confer to funds from the New Development Bank –Brics's development bank – that stance drew criticism from Milei and Patrícia Bullrich, who placed third in the October 22 election.
"Right now, it's a 'no', said Mondino of the prospect of Milei accepting Brics membership. "But show something that makes it interesting and we might think about it."
EMEA Tribune is not involved in this news article, it is taken from our partners and or from the News Agencies. Copyright and Credit go to the News Agencies, email [email protected] Follow our WhatsApp verified Channel