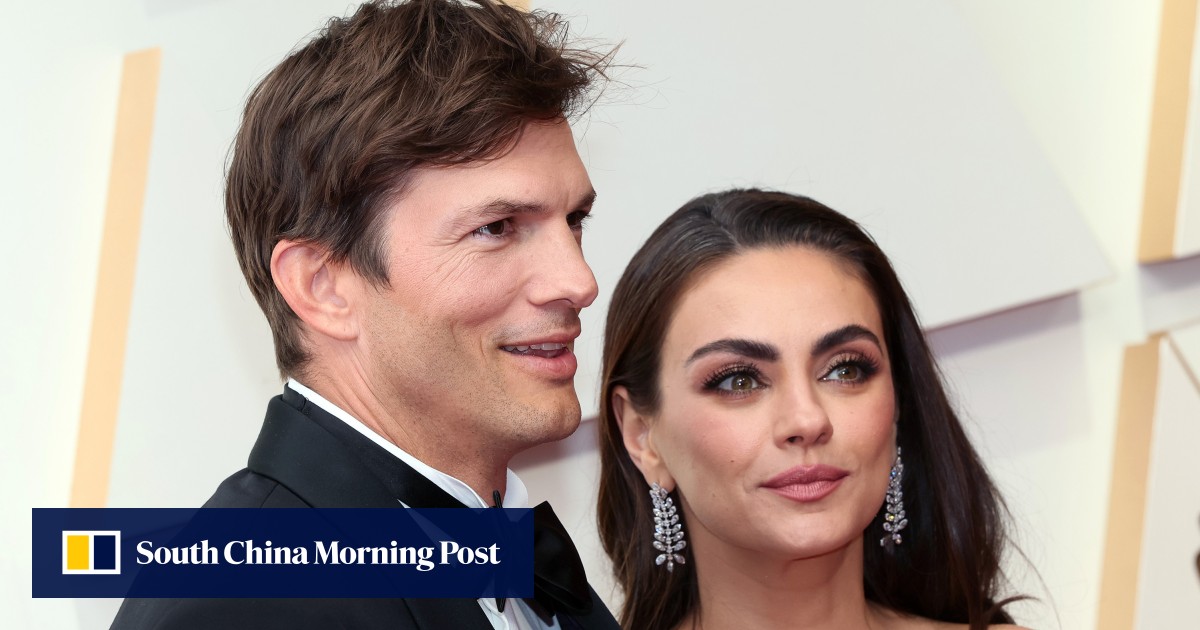 Ashton Kutcher and Mila Kunis are "aware of the pain that has been caused by the character letters" they wrote supporting Danny Masterson.
The two actors took to Instagram on Saturday to address the letters they wrote in support of their That '70s Show co-star Masterson, who was sentenced to 30 years to life in prison on Thursday after being convicted of two counts of rape in May.
Kutcher and Kunis were among the high-profile Hollywood personalities whose letters of support were included in a 108-page filing seeking leniency in Masterson's sentencing.
"I met Danny Masterson when I was 20 years old in 1998," Kutcher wrote, according to a letter published in US media. He instantly became a friend, dedicated co-worker, and role model to me. And has remained as such for 25 years.
Kutcher, whose letter was reportedly one of dozens submitted to the judge to ask for leniency, said he was aware his friend had been found guilty, but wanted his character reference to be taken into account in sentencing.
Kunis, who is married to Kutcher, also vouched for Masterson, telling the judge he had "innate goodness and genuine nature". "Throughout our time together, Danny has proven to be an amazing friend, confidant, and, above all, an outstanding older brother figure to me," she said.
In the video posted on Saturday, Kunis said the letters "were not written to question the legitimacy of the judicial system or the validity of the jury's ruling".
"They were written for the judge to read and not to undermine the testimony of the victims or retraumatise them in any way," Kutcher added. "We would never want to do that. And we're sorry if that has taken place."
The couple, who alternated lines through their joint video, pointed to their history of supporting victims in their philanthropic work and explained that they were approached by Masterson's family "to write character letters to represent the person that we knew for 25 years so that the judge could take that into full consideration relative to the sentencing".
In May, Masterson was convicted of two counts of rape following his second trial resulting from accusations made by three women he had met through the Church of Scientology.
Neither Kutcher nor Kunis' letters questioned the conviction. That '70s Show's Debra Jo Rupp and Kurtwood Smith were also among those who wrote statements in support of Masterson.
Additional reporting by Agence France-Presse
EMEA Tribune is not involved in this news article, it is taken from our partners and or from the News Agencies. Copyright and Credit go to the News Agencies, email [email protected]