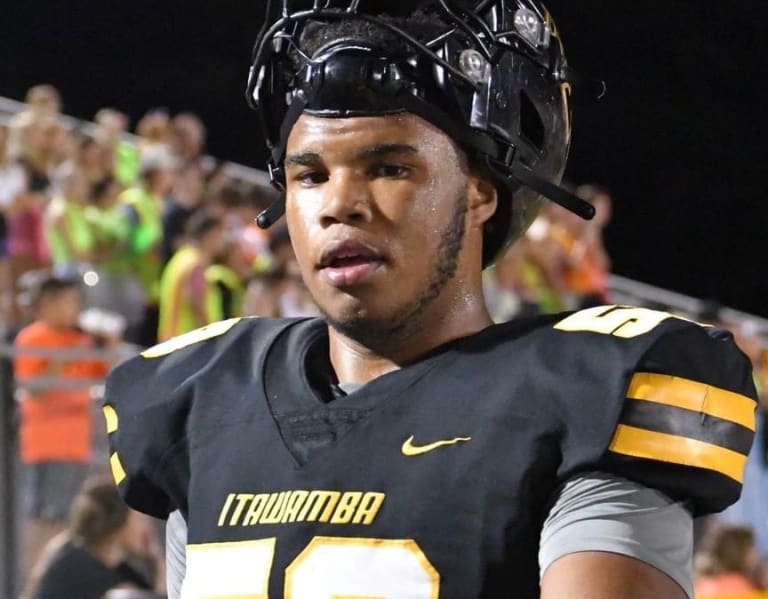 Oklahoma's class of 2024 is starting to pick up steam and perhaps there is no more clear evidence than Oklahoma landing it's first commitment from the state of Mississippi since 2015. That player is, of course, Isaiah Autry, the offensive tackle from Fulton's Itawamba Agricultural. And with his decision it's time to take a look at the tape of the 6-foot-7, 285-pound blocker and what he brings on tape.
SoonerScoop.com Recruiting Editor Josh McCuistion: It's easy to notice Autry's size and length but the thing that sticks out when watching him is a stronger understanding of his assignment snap in and snap out.
What do I mean?
Autry does a great job reading defenders and not only what their assignment is but how they are reacting to the play itself and uses their action against them to seal one running lane or another.
And while that shows some real intelligence and, literal, ability to think on his feet, watching Autry you also see a guy who is just tapping into his physical gifts at this point. He's got plenty of length – in fact on numerous snaps you can see him using his inside arm to force an interior defensive lineman toward his left guard while still sliding out to cut off the hard-charging defensive end.
The four-star offensive tackle is still a work in progress with his strength and figures to become far more dominant as his body develops in a college weight program. However he does show more than enough willingness to mix it up with players who are simply trying to get under his pads.
He's a natural knee bender and as he gets better with his hands he'll get better and better at stymying pass rushers and slowing progress around the corner.
Autry is a very interesting package as there are some areas where he's well ahead of where you might expect such a massive tackle to be. But some areas where you might assume dominance he's still finding his way through. In short though, there's plenty of upside that explains the interest from Bill Bedenbaugh and co.
Player Comparison: He's longer and probably has a bit more upside but there's some style there of former Sooner Tyrus Thompson.