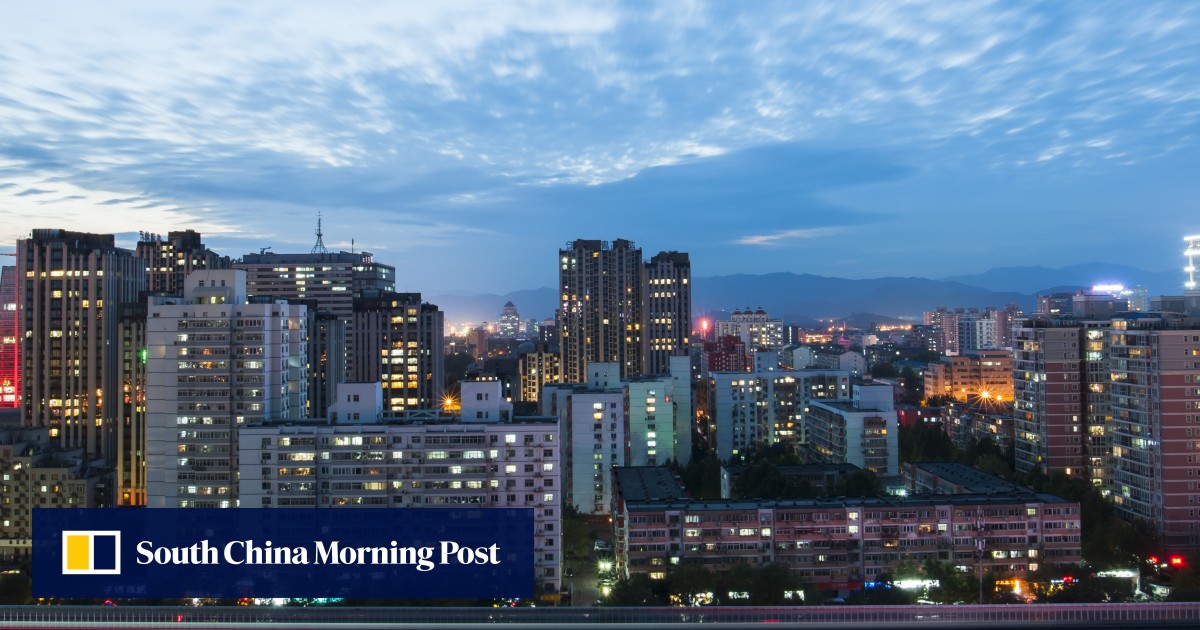 Authorities in Beijing have scrapped a rule that limited the listing of prices of pre-owned homes in Haidian district, a move intended to boost demand and prop up the
country's slumping property market
.
In Haidian, a district known for its good schools and access to quality education, 29 properties are now publicly advertising their listing prices for pre-owned homes, as reported by local news outlets.
Properties whose ownership grants students free admission to prestigious schools nearby were previously prohibited from listing their prices due to inflated demand between 2020 and 2021. A price restriction was also put in place by the Haidian district property association in September 2021 to rein in a price surge and stabilise the market.
"We're already seeing an increase in the number of clients inquiring about school district houses," said Li Hongqing, an agent for 5i5j.com, a real estate brokerage firm. The prices of a batch of "zhankeng fang", or "pit-occupying homes" that are usually too small and unsuitable for living but attract buyers due to their proximity to good schools, have also become available, Li added.
The limit on listing prices was scrapped as early as last Friday, several property agents told the Post, and homebuyers are now able to see the prices of several school district properties on housing websites and apps. More property owners are expected to market their listings in the next couple of weeks, the agents added.
A full list of the 29 properties on sale obtained by the Post shows that their prices range from 49,000 yuan (US$6,717) to 171,000 yuan per square metre for flats measuring under 60 square metres.
The news came on the heels of a slew of measures issued by the central and local governments to revive the country's declining housing market.
Jinan and Qingdao
, two of the largest cities in China's second-most populous Shandong province, announced on Monday that they will allow homes in all districts to be put on the market. Meanwhile, Dalian and Shenyang in China's northeastern Liaoning province said they will provide subsidies for potential homebuyers and scrap a rule that limits the number of properties residents can buy in most parts of the city.
In a separate move to increase demand, the Chinese central bank issued a guidance late last month asking commercial banks to lower interest rates on outstanding mortgages for first home loans, which could help households save up to 109 billion yuan in interest outlays and total expenditure of 117 billion yuan, about 0.2 per cent of China's annual household disposable income on average, according to analysts' estimates.
Since last week, China's largest
state-owned banks
have separately announced mortgage rate adjustments, with the cuts being subject to market conditions and floor rates in each city covered. The new rates will be effective starting on September 25.
The rate cuts mark some of the more concrete regulatory moves to boost China's beleaguered property market, which, as of last month, saw a 15 per cent decrease in prices of existing homes in prime neighbourhoods of major cities such as Shanghai and Shenzhen, as well as a more than 50 per cent drop in prices in second and third-tier cities, according to official data.
The value of residential sales in the country also fell 43 per cent month-on-month in July to 654.5 billion yuan, the weakest monthly sales in close to six years.
The news is published by EMEA Tribune & SCMP